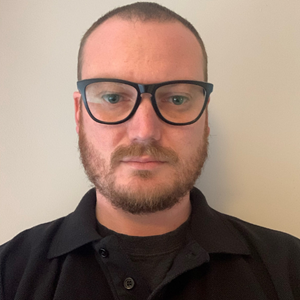 Ryan Rawlings
Electrical Curriculum Co-ordinator
Ryan is one of our Electrical Curriculum Co-ordinator's and has worked with us for 8 years. His main roles involve a combination of teaching electrical apprentices and helping to manage the running of the department.
Why did you join LCB?
I wanted to have a job where I didn't have to travel the country every week staying away from home for weeks at a time.
What's your background?
Industrial and Commercial Electrician
If you joined Leeds College of Building from another sector or industry, why did you decide to move into education?
When I attended college for my apprenticeship one of my lecturers was younger than the rest of the teaching staff and the way he came across in comparison always stuck with me and I thought one day I would like to give teaching a try.
What experience or qualifications do you have that help you in your role?
A combination of teaching and assessing qualifications s along with Electrical Installation qualifications.
What is/are the most rewarding aspect/s of your job?
Seeing students turn into an adult ready for the industry after starting their apprenticeship with no knowledge or skills.
What's your view of the working environment and facilities at Leeds College of Building?
The college is full of friendly and supportive staff where everyone gets on and are always there to help, the environment is very relaxed and the facilities for students (especially in a workshop environment) are excellent. As a member of staff there is always the opportunity to progress your qualifications and take on new challenges.
What advice would you give to anyone considering working at Leeds College of Building?
If you are unsure come and give teaching a go by sitting in with our staff, it's not for everyone but those that enjoy it will find you can make a rewarding and enjoyable career from teaching.
View our available vacancies here.