Leeds College of Building is part of the Leeds Anchor Network, created to bring together some of the city's biggest organisations to deliver more for Leeds.
Anchor institutions are big and locally rooted organisations like councils, colleges, universities, hospitals and big businesses with local HQs. Together, we employ hundreds of thousands of people, spend hundreds of millions of pounds, own and manage land and assets and deliver vital services. We, and the other Leeds Anchors, have a long history in the city. Rooted here since the college was established in 1960, we have a big impact on local communities and economies and are pivotal to their success and wellbeing.
Leeds College of Building has around 5,500 students, covering 16-18 full-time study programmes, adult provision, apprenticeships, HE courses, and bespoke programmes for employers. Over half of these students are enrolled on apprentice training across all areas of the College's provision, from Level 2 to degree apprenticeships. Leeds College of Building works with over 1700 employers, both local and national, from micro companies to (tier 1) large contractors. The College operates on two sites in Leeds: North Street and the South Bank campus, completed in 2019, which together offer state of the art facilities.
Anchor institutions make a positive contribution to a local area by just being there. However, the decisions we make about how we operate can make that contribution a far bigger one.
There's much more information about Leeds Anchor Network here. You can read about the work of our partners and how, at Leeds College of Building, key Anchor aims – supporting growth and inclusion, adding to local employment, business growth, skills, incomes, health and wellbeing - run through our operation.
For example, our ambitious Estates Strategy has centralised six sites to two campuses in central Leeds – North Street and the new £31 million South Bank campus. This has been an opportunity to incorporate the latest environmental building standards and technologies, provided a direct learning opportunity for students and exemplifies how design can create vibrant places with community and environmental benefit.
In addition, we have used an innovative speed interviewing approach to help recruit local people to roles in the college. As well as saving us money, we were able to offer jobs to six local people.
We joined the Leeds Anchor Network in 2019 and are pleased to be able to work alongside Leeds City Council, the NHS and academic institutions to help to shape approaches across areas including local procurement, employee wellbeing and recruitment.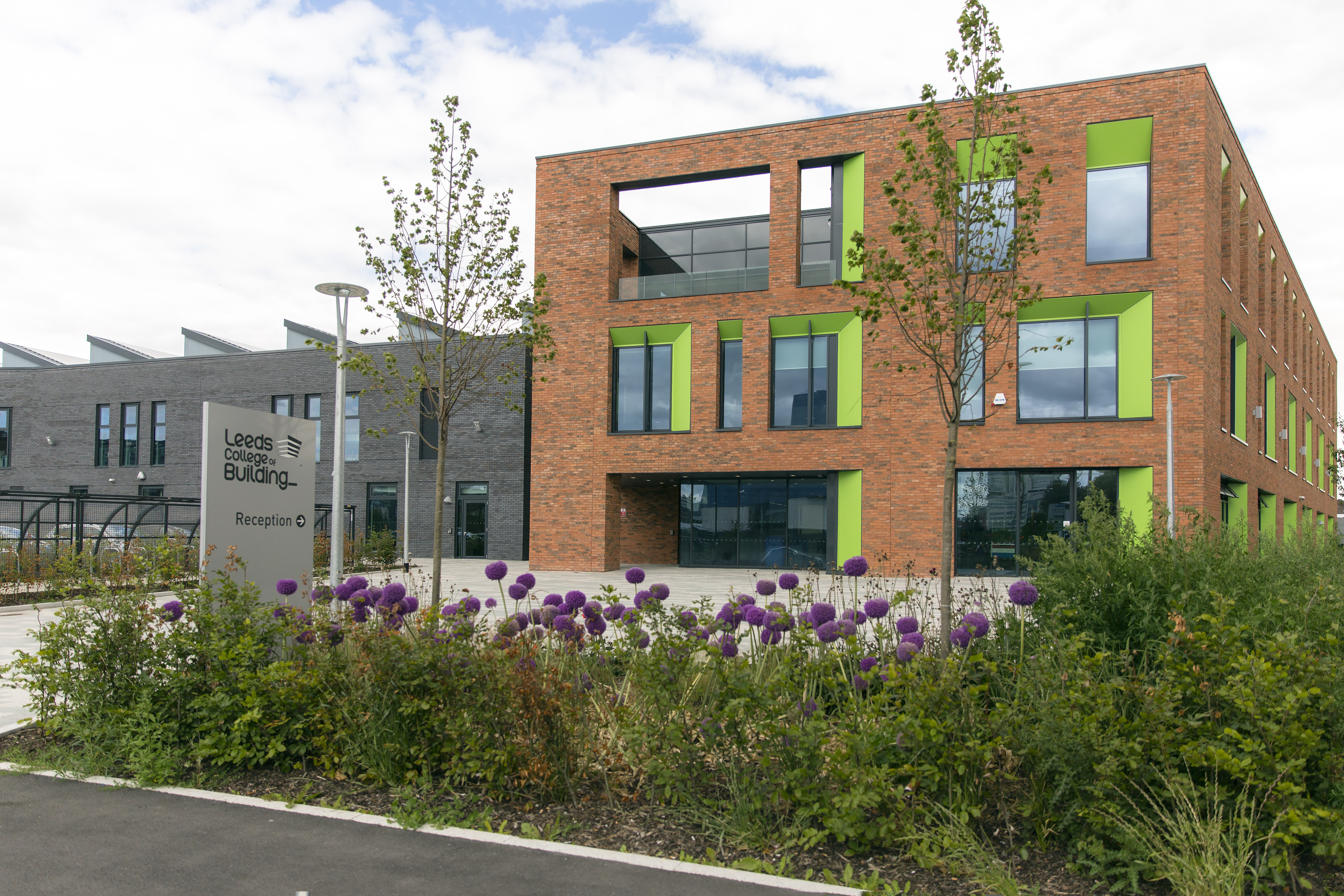 Leeds Anchor Network: our representative on the executive
Our Principal and CEO, Derek Whitehead, is an executive member of the Leeds Anchor Network.
From teenage Carpentry and Joinery apprentice to leader of the UK's only General Further Education College that specialises in construction, Derek Whitehead brings his wealth of experience to Leeds Anchor Network.
Derek said: "We are proud to be part of the Leeds Anchor Network and are committed to supporting inclusive growth in Leeds, including employment of 400 plus staff, working with key stakeholders and our supply chain. I am a massive advocate for vocational skills and training and the vast opportunities this can unlock. Every day, I see first-hand how the high-quality education we provide can transform lives. Working together, the Leeds Anchors Network will be able to increase aspiration and opportunities for all our communities."