A great way to find an apprenticeship at Leeds College of Building is by signing up for a work placement.
The College's Work Placement Officers work with each student to discuss their career aspirations and identify their skills to ensure they are matched to the right company.
We have links with small to large companies across the UK and are regularly contacted by companies who would like to offer work placement or apprenticeship opportunities for our students.
A recent example of this is when Victor Manufacturing contacted the College regarding a need for a joinery apprentice. Danny Lunn, Contracts Operations Manager at Victor Manufacturing contacted the work placement team to enquire if we had any suitable full-time students who would be interested in an apprenticeship.
Work Placement Officer Faz Adam identified level 1 joinery student David Melling as the perfect candidate, and agreed it would be best for David to have a two week work placement.
The College team helped David prepare for his work placement interview and ensured he was ready for employment. During his time at Victor Manufacturing, David was given a full induction and taken through various health and safety procedures. David was also given training on various wood machinery and power tools.
Danny from Victor Manufacturing said "David entered the business during a busy period and was required to assist with the manufacture of a large serving counter, on his last day with us, it was delivered as a finished product to the customer. During this time he was involved in the entire manufacturing process of this project which was a steep learning curve for David.
I was very impressed with his attitude to work, maturity and professionalism. He was punctual, eager to learn and despite being inexperienced and new to a manufacturing environment, David contributed significantly towards our day to day business.

Danny, Victor Manufacturing
Talking of his experience, David said "I learned a lot of different skills such as using the glue gun, laminating, trimming, edging and drilling. Sometimes things didn't go according to plan so it was good to see how the team dealt with this."
David's hard work was rewarded with an apprenticeship that he is due to start in September.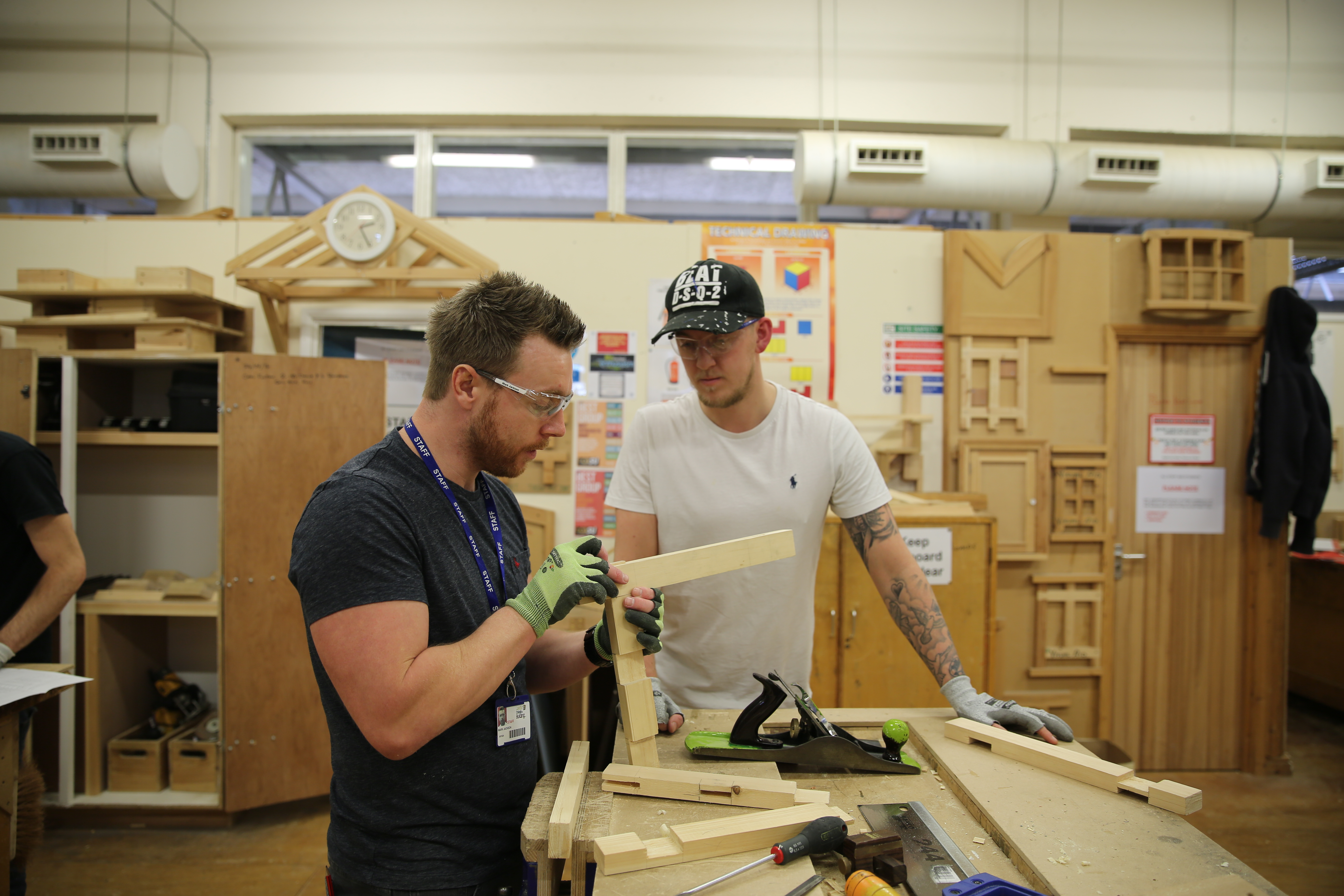 If you would like to find out more about the work placement schemes, or how we can help you recruit an apprentice get in touch with the team,  you can call 0113 222 6023 or email wbl@lcb.ac.uk