Sweco UK is a leading engineering, environmental and design consultancy that plans and designs the communities and cities of the future.  With 12 UK offices, the firm is renowned for creating sustainable buildings, efficient infrastructure and delivering access to clean water. Sweco has sent its apprentices to Leeds College of Building for the last six years, and there are currently four Sweco apprentices studying the Level 3 Civil Engineering Apprenticeship, which takes between two to three years to complete. 
Neil Willis, Learning and Development Business Partner from Sweco says: "We chose Leeds College of Building as our training provider in 2011 after looking at a number of options. Since then we have sent eight Apprentices to the College, four of whom are halfway through their qualifications now. We have been very impressed by the quality of the training on offer and have lots of confidence in the knowledge base and capabilities of the lecturers and support staff."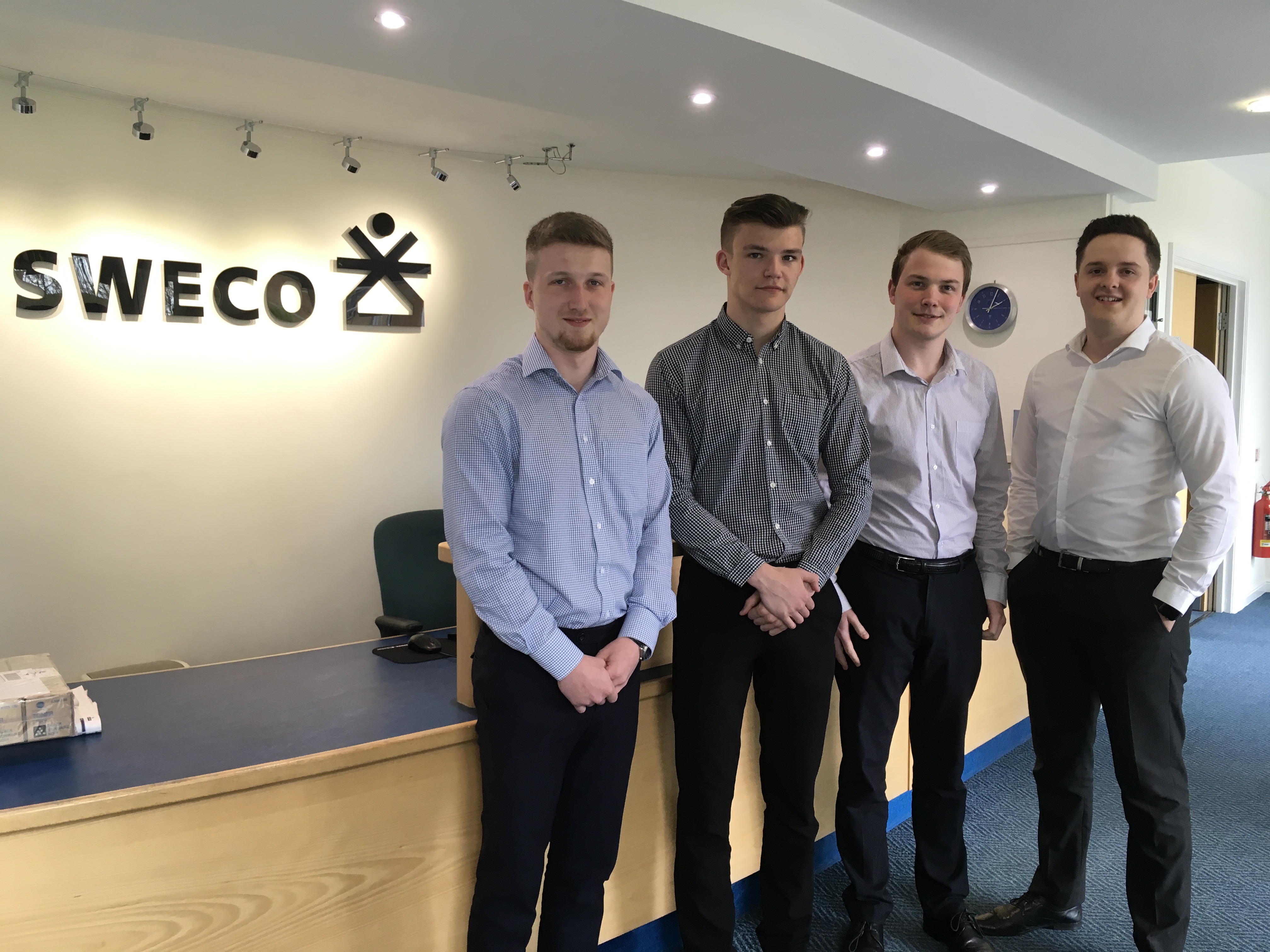 Brian Duffy, Faculty Director for the Faculty of Built Environment & Engineering Services at the College adds: "the Level 3 Civil Engineering Technician Apprenticeship covers the underlying mathematics and science in construction and engineering and how forces act on structures such as steel framed buildings. It also looks at sustainable construction and design, the principles of highway construction, surveying and public health engineering, so its wide-spanning subject matter makes it very relevant to employers like Sweco. An additional on-site aspect requires each of the apprentices to demonstrate competence in the workplace by achieving key developmental objectives in line with the requirements of the Institution of Civil Engineers (ICE)."
If you would like to find out more about the apprenticeships available at the College get in touch with the apprenticeship team, call 0113 222 6018 or email wbl@lcb.ac.uk.
Apprenticeships work really well for our business. Our people are given access to first-rate, up-to-date training, whilst gaining valuable experience at work. We would definitely recommend the College to other businesses.

Neil Willis, Sweco