---
Course at a glance
Subject Area:
ESOL (English for Speakers of Other Languages)
Attendance:
One 3 hour lesson a week. Daytime & evening classes available
Qualification:
City & Guilds Certificate in ESOL
Course Start:
January 2022, April 2022
Course Length:
17 weeks per module.
All three modules can be completed in one academic year following an intensive route
Location:
North Street, South Bank 2
---
Print this page
Course overview
This is an intensive one-year City & Guilds ESOL skills for life course broken into three distinct and stand-alone modules which lead to a qualification in Reading, Writing and Speaking and Listening. Students will develop these skills throughout the year that enable them to meet the demands of the modern world using English language.
The qualification is intended for anyone whose first language is not English who want to improve their understanding of written or spoken English. This might be improve work opportunities (or get a job), prepare for further study, access public services or just to function more effectively in an English-speaking environment.
The course will be split into three distinct units which can be awarded as qualifications in their own right or as a 'full mode' qualification.
These are: 
1. Speaking and listening
2. Reading to obtain information
3. Writing to convey information
The qualification is available at five levels. Entry Level 1, Entry Level 2, Entry Level 3, Level 1 and Level 2.
While studying students will be expected to attend weekly 3 hour lessons and complete some further independent study.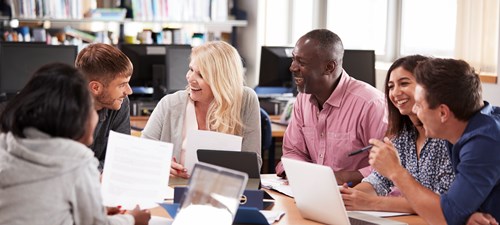 ---
Entry requirements
No formal entry requirements are required. It is recognised that students may come to the course with a wide range of previous formal qualifications and English language experience. All students will be asked to complete a basic initial assessment to assess their current English level. Throughout the year a good level of attendance is expected.
---
Assessments
Assessments will be completed throughout the year in stages. Entry Level is centre assessed with external quality assurance. Level 1 and Level 2 are assessed by an online exam for Reading and Writing. The Speaking and Listening assessment for Entry, Level 1 and Level 2 are completed in class and checked for quality assurance.
Students will sit exams when they have been assessed by the teacher as being ready. Practice assessments will be provided to thoroughly prepare students for these.
---
Fees
You may be entitled to a reduction or waiver of the course fee if you are in receipt of a low income or means tested benefit. Proof of eligibility is needed at enrolment. For further information please see our Fees & Financial Help section.
---
Additional information
The course will run subject to minimum viable class sizes. It takes one year of intensive study for the full-qualification or 17 weeks for each standalone module of Reading, Writing and Speaking and Listening. You enrol on one module at a time, and successful completion of this module will enable you to enrol on the next module within that level. Once you successfully complete all three modules, you will be able to apply for the next level of study.
Planned start dates are January 2022 and April 2022.
To enquire about the course please email english@lcb.ac.uk or call 0113 222 6395
Print this page