Leeds College of Building is a lead provider in the delivery of the Transport Planning Technician Apprenticeship, that was successfully launched in 2016.
The Chartered Institution of Highways & Transportation (CIHT) is collaborating with employers and the government to address the skills shortages currently facing the transport infrastructure sector. In order to address the skills shortages, an employer consortium with full support from the CIHT, the Transport Planning Society (TPS) and Pearsons, designed the Level 3 Transport Planning Technician Apprenticeship. 
You can view the full course information and apply here.
Information for employers
The employer brochure can be downloaded using the link below and has been created especially for companies looking to train existing or new employees on the apprenticeship programme. 
The brochure covers:
Assessment overview
Delivery plan
Accommodation & safeguarding
Funding & Fees
Help with recruitment
Download:   Transport Planning Technician Apprenticeship Overview
Download:   Transport Planning Technician Apprenticeship Guide
Course:        Transport Planning Technician 
Employer links
We are working alongside employers from across the UK, who send their apprentices on a block release basis. The College can help you to recruit potential apprentices and we also assist sourcing accommodation for your apprentices. 
Employers include: AECOM, Arup, Atkins, CAPITA, CH2M, Curtins, Devon County Council, Dorset County Council, GTA Civils, HS2, Jacobs, Leeds City Council, Leicestershire County Council, Mott MacDonald, Peter Brett Associates, Suffolk County Council, Systra, Transport for London, Transport for the North, Via Solutions, Wakefield Council, WSP and the West Yorkshire Combined Authority.
Mott MacDonald have been involved since the launch and we asked Nick Richardson, Technical Principal, Integrated Transport Division his views on the programme:
"Mott MacDonald has welcomed the introduction of Transport Planning Technician Apprentices into its expanding Integrated Transport Division.  Their inputs have been enthusiastic and they have been eager to learn.  While the experience of apprenticeships is a relatively new concept in our business, injecting younger early career professionals into our mix of upcoming and experienced professionals has been a notable success.  As an employer, we have been learning about apprentices' abilities and expectations and are defining how they can grow within our varied project portfolio.  We look forward to introducing more apprentices into our transport planning projects, encouraged by their willingness to discover and get involved."
Life at LCB
Apprentices have the opportunity to get involved in lots of activities whilst they are on block release, including sport and enrichment activities. In their second year there is a week long field trip, where apprentices have the opportunity to look at transport planning systems in Germany and Holland.
Apprentices also take part in national competitions, you can read more about this here.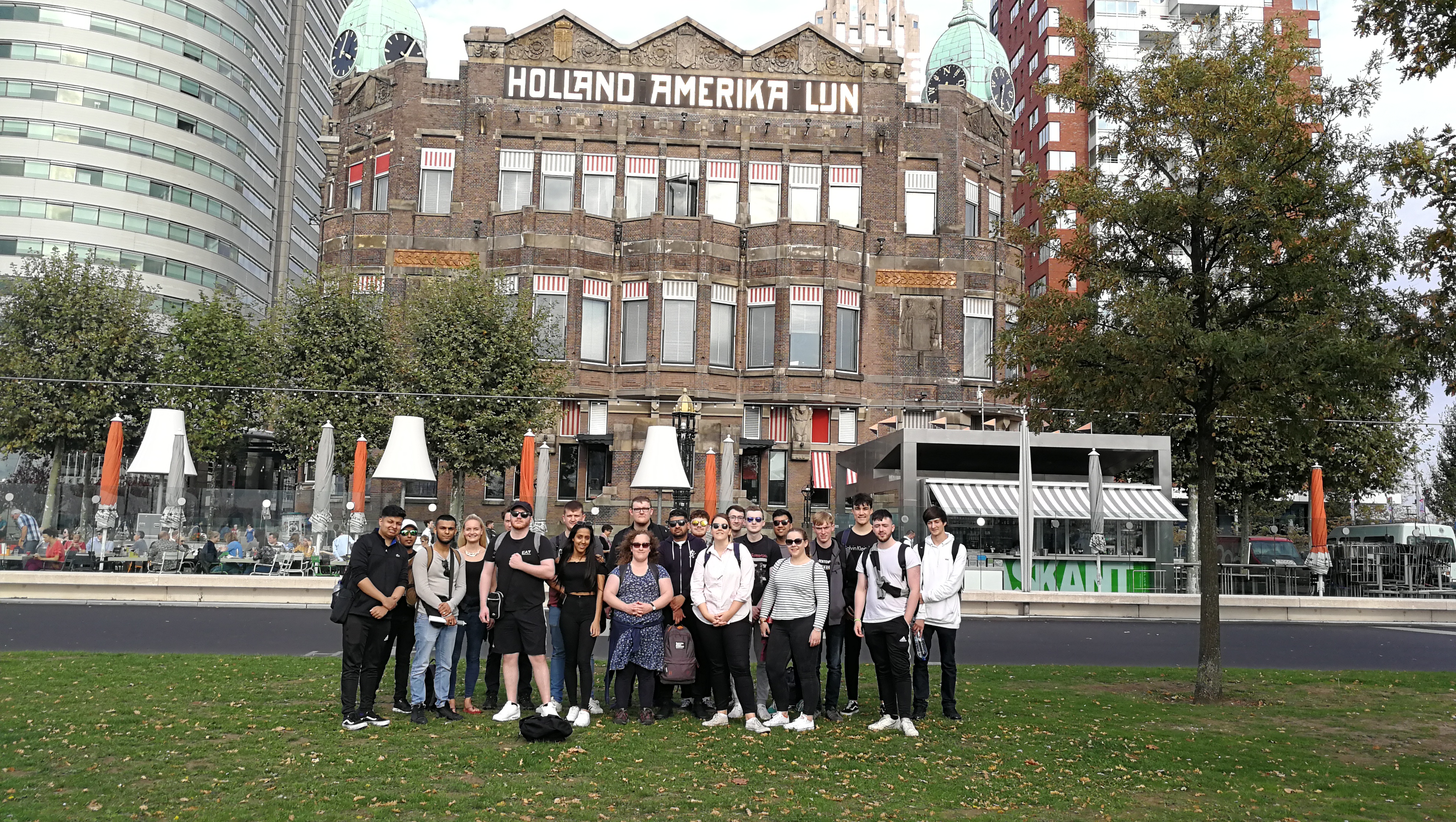 "The study element of the Transport Planning L3 Apprenticeship provides employers like Transport for the North with a good opportunity to forward plan workload for the apprentices around college time. The blocks of intense study allow the students to switch off from the workplace and immerse themselves fully in the learning and bring that learning back to the workplace. The structure works well for TfN as an employer and we can see the benefits through the results, development and confidence of our Transport Planning Apprentices" - quote provided by Barbara White from Transport for North