The Transport Planning Technicians have been successful in various awards and competitions.
Each year apprentices enter the National ITS-United Kingdom Student & Apprentice Essay Awards, in 2018 they were awarded 1st and 2nd place.  You can read the full article here. This year 7 apprentices have entered the competition, submitting a 1,500 word essay on Transport of the Future. The results will be posted on this page in October. 
Transport Planning Lecturer Joanna Elvy was also recognised at the national BTEC Awards, receiving the bronze award for Teacher/Tutor of the Year.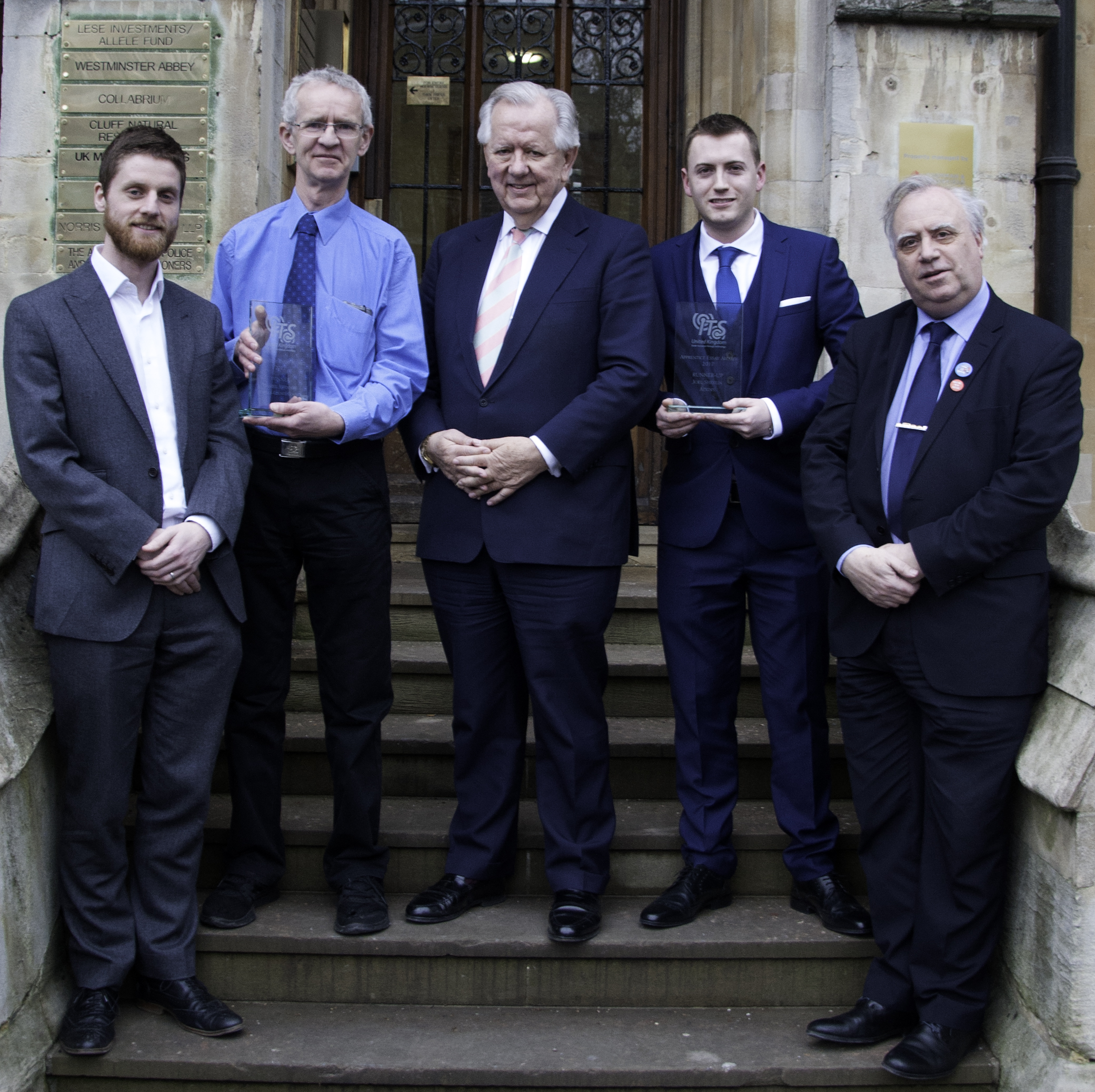 Women in Rail Awards
Leeds College of Building Apprentice, Jemma Gillman, has been named Female Apprentice of the Year at the national Women in Rail Awards 2019.

Jemma, a Transport Planning Apprentice at HS2 Ltd, fought off stiff competition in industry and was crowned the winner of the BAM Nuttall-sponsored award.
It was presented at the second-ever Women in Rail Awards ceremony held at the historic Roundhouse in Camden.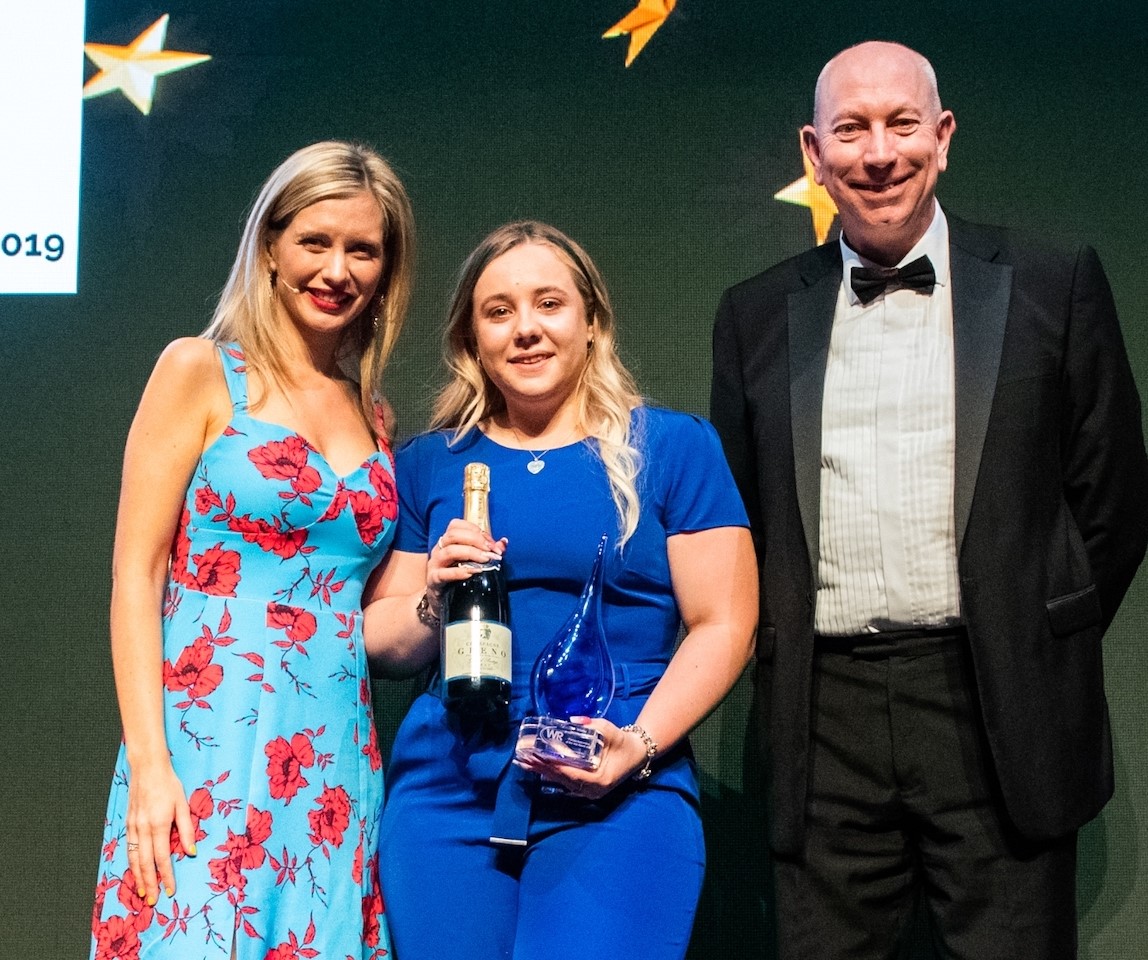 Hosted by Rachel Riley (television presenter, numbers expert on Channel 4's long-running quiz show Countdown and STEM ambassador), the Women in Rail Awards aim to showcase and reward individuals and companies who have made a significant contribution to improving gender balance, diversity, and inclusion in the UK railway industry.
Jemma said: 

"In work, I supported the Project Manager on the second largest highway-condition survey project and create a library of safety and values moments, to ensure that every meeting began by promoting safety, something which is becoming best practice in the construction industry. 

I am also the Co-Vice Chair for the West Midlands Young Apprentice Ambassadors Network, where we promote the benefits of apprenticeships, as some students don't see them as an alternative to University.

The shortlist seemed very competitive, so I was shocked to have won! If I can help women in other industries realise that they can have a job they can enjoy in STEM careers, I would feel like I have achieved something great."
CIHT's Apprentice of the Year
The CIHT National Apprentice of the Year 2018 is Erin Ruddy, the first ever Transport Planning Apprentice in NT Highways Design, Real Estate & Infrastructure, CAPITA based in North Tyneside. Erin started her apprenticeship in September 2017.
Erin was presented with her award trophy by Matthew Lugg, President, CIHT before an audience of 200 industry professionals at the CIHT Young Professionals Conference 2018 entitled 'The Future of Transport' held at the studio, Riverside West Whitehall Road, Leeds, West Yorkshire.
The five apprentice shortlisted candidates also attended the event and have been asked to become more involved in the future activities of CIHT. The event was designed and planned by the CIHT Young Professionals Network (YPN). 
Erin said:
"I was surprised and delighted to win the award. My apprenticeship has taught me valuable personal and professional skills and I have been working on my own development, but I didn't expect to win. This has made me believe in myself a bit more and gives me the confidence to keep pursuing my career in transport."
Content courtesy of the CIHT.