A total of 454 hard hats have been laid out at Leeds College of Building to represent the number of construction workers who die from suicide each year, as new research finds that almost half (49%) of UK tradespeople experience mental health problems due to work.
The exhibition was organised by IronmongeryDirect, the UK's largest supplier of specialist ironmongery, for National Mental Health Awareness Week (10-16 May) as part of its wider campaign to raise awareness of mental health issues amongst the UK trades. The vast collection of hard hats were displayed at Leeds College of Building to visualise the scale of the suicide problem within the construction industry. Shockingly, male builders are three times more likely to take their own lives than the average UK man, with almost nine tragedies a week. 
Mental health problems are unfortunately common amongst tradespeople. Nearly three in five (58%) deal with some form of issue, such as stress, anxiety or depression, at least once a week, resulting in over a quarter (28%) taking medication. Finances are the biggest cause of stress (38%), but tensions with customers (31%) and suppliers (29%), as well as high workloads (26%), also add to the strain. Sadly, more than one in four (29%) tradespeople say they do not feel comfortable talking to anyone about their mental health.  As part of its campaign, IronmongeryDirect has partnered with the mental health charity, Mind, and donated £5,000 to support its crucial services. Furthermore, 100 of the hard hats from the stunt have been donated to the Leeds College of Building to hand out to its students.
Nikki Davis, Vice Principal for Teaching and Learning at the College said "As a College specialising in education and training for the construction industry, we were pleased to be given the opportunity to get involved in a campaign highlighting suicide in construction and help raise awareness of how important mental health is. We encourage all staff and students to be open and honest about mental health, talk about any issues or struggles they are currently facing, and provide support to anyone who needs it".
For more information about the stunt and IronmongeryDirect's 2021 report into mental health in the trades, visit: IronmongeryDirect's Stress in Trades blog.
Students can access support by speaking to their tutor, Student Services, the Inclusive Learning Services Team or Safeguarding Team. There are also resources available on our Health and Wellbeing page.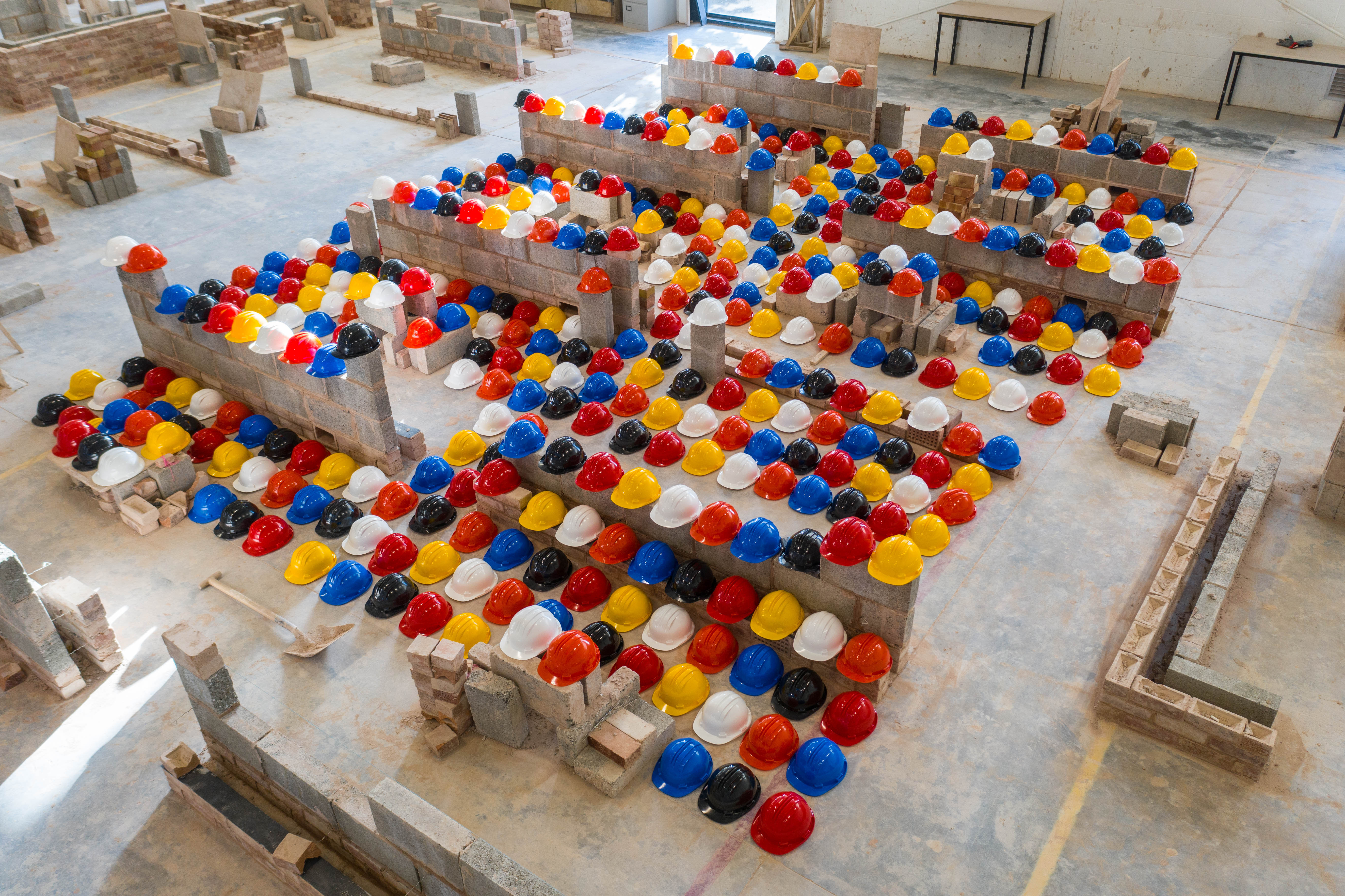 ---