Two Bradford apprentices have represented the UK at an international charity event in Slovenia.
Lewis Metcalf, 19, and Abi Johnson, 21, took part in a day-long makeover at an elementary school in Ormož – a town in north-eastern Slovenia – as part of the 21st International Traditional Humanitarian Painting Campaign.
The apprentices – who are both employed by Bagnalls Group in Shipley – were joined by 118 fellow painting and decorating craftsmen and trainees from eight different countries.
Abi – who, along with Lewis, studies painting and decorating at Leeds College of Building – said:
"The trip was nothing like I had ever experienced before, I really enjoyed it.
"It was both daunting and exciting to meet so many other painters and decorators who all had different ways of working.
"We were using tools and paints we hadn't used before, but we got on quickly and finished the classroom we were allocated in good time, so we painted some of the corridors too."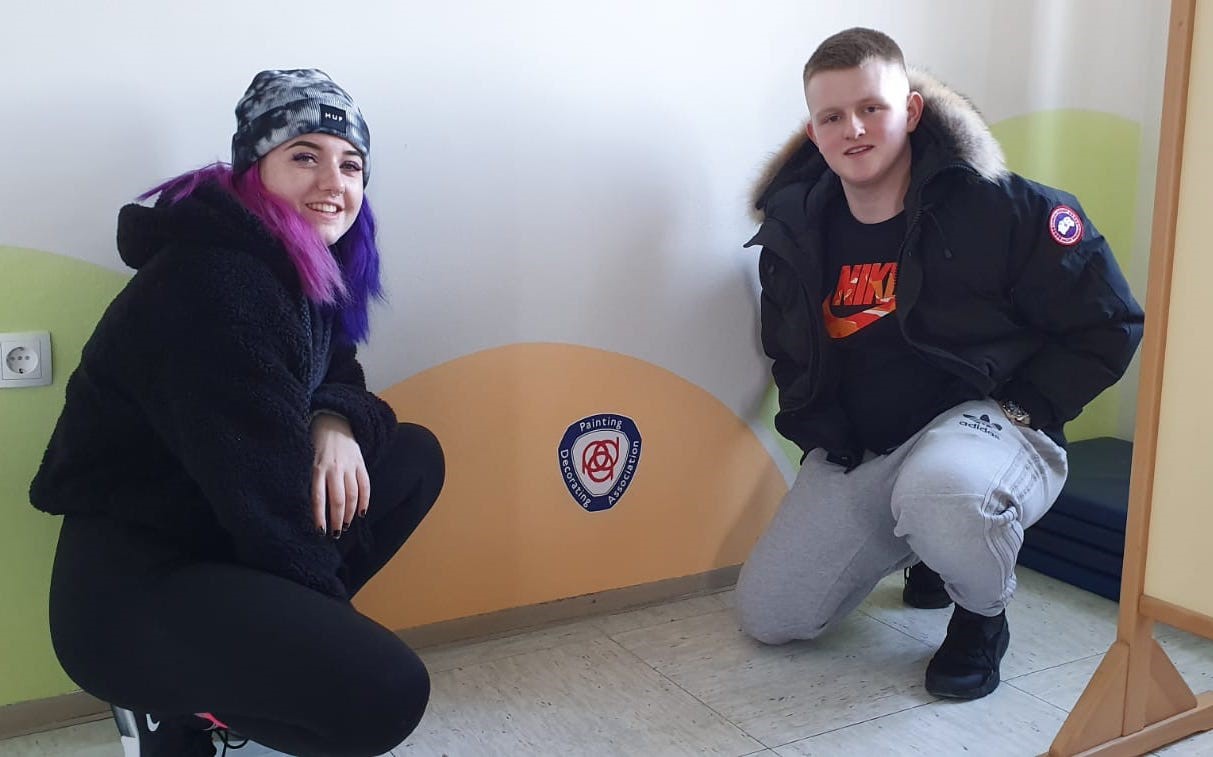 Lewis said:
"The highlights of the trip for me were meeting so many new people and getting to work with them, and the trip to the capital, it was beautiful.
"The whole experience was amazing and completely unexpected."
Neil Ogilvie, Chief Executive of the PDA, also travelled to Slovenia with Lewis and Abi to take part.  He said:
"I was blown away with how outstanding they both were.
"It was a great opportunity for them to learn in an international setting.
"It was great to see how overwhelmed the head teacher was when he saw the finished work too.
"I hope Lewis and Abi, along with the other painters and decorators, realise what a difference they have made."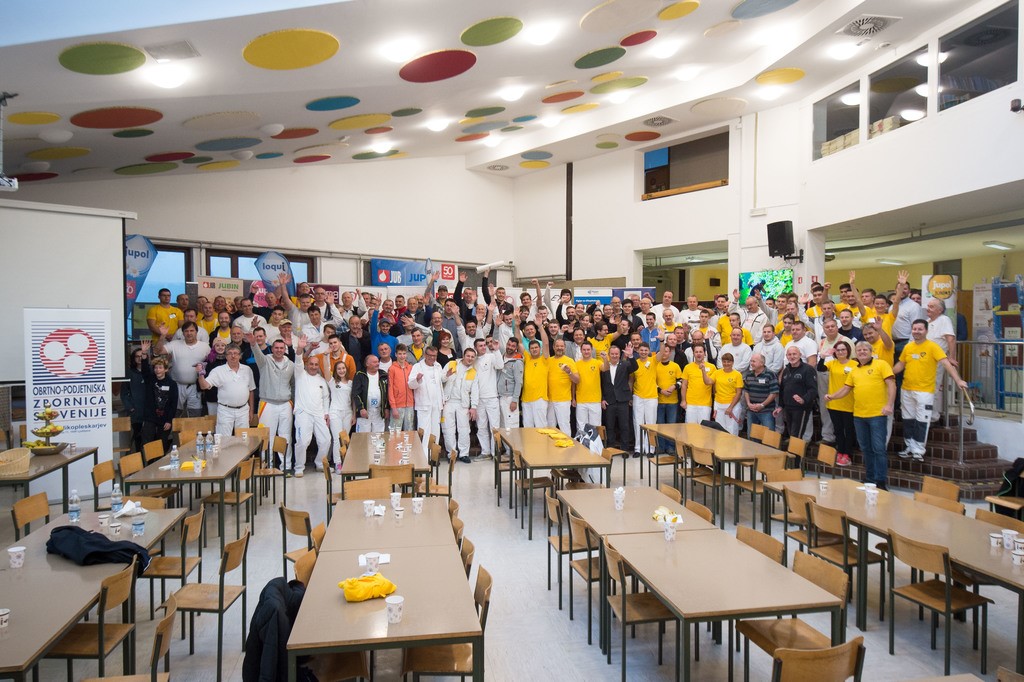 The apprentices were invited to join the charity event – which was hosted by the Painting Section of the Chamber of Crafts and Small Business of Slovenia – after their competition success earlier this year in the national Apprentice/Trainee of the Year contest, organised by the Painting and Decorating Association (PDA).
Lewis and Abi took part in the competition in June, with Lewis clinching the top title and Abi coming in a close second place.
As well as taking part in the charity event, the apprentices also got the chance to go on a sightseeing tour and explore the Christmas Markets in the Ljubljana, the capital city of Slovenia.