Posted on 25 October 2023
Leeds College of Building and partner Construction EPA Company have been named finalists for a national training-industry award.
Now in its 8th year, the Federation of Awarding Bodies (FAB) Awards recognise the contributions made by qualification and assessment organisations over the past year. The FAB represents over 120 members across the UK in a sector that issued over 10 million certifications last year.
Leeds College of Building and Construction EPA Company are shortlisted together in the 'Awarding Organisation/Employer Relationship of the Year' category thanks to a joint commitment to shaping the construction workforce of the future.
Three years ago, Construction EPA Company built a bespoke End Point Assessment (EPA) centre in Leeds to cater for the College's apprenticeship requirements. The EPA is the final stage of an apprenticeship to check an individual has developed sufficiently to meet the apprenticeship standard.
The unique Construction EPA Company model provides all required resources, including EPA venue, assessor, materials, equipment, and support staff. The collaboration has benefitted hundreds of apprentices who are now making a positive impact on the construction industry.
Rob Smith, Head of Partnerships & Skills at Leeds College of Building, said:
"Following considerable changes to apprenticeship funding rules and qualifications, Construction EPA Company worked diligently alongside the College, lending their wealth of knowledge and experience from the outset. Working collaboratively, they supported our internal processes to ensure smooth access to EPA for our apprentices.
"Recognising that FE colleges may struggle to accommodate EPA within their own premises, Construction EPA Company set up an EPA centre in Leeds. In doing so, they created a high-quality venue that Construction Crafts apprentices could attend and lessened the impact on both apprentices and employers. Construction EPA Company is one the best EPA providers we have worked with!"
A representative of Construction EPA Company added:
"Leeds College of Building is committed to shaping the future workforce of the construction sector, and their dedication to providing high-quality education and training is evident in the outstanding results achieved by their apprentices. By working hand-in-hand with us, LCB ensures that apprentices are fully prepared and equipped with the knowledge, skills, and behaviours needed to excel in their End Point Assessment. […] We are proud to work with LCB and we look forward to our continued partnership."
Commenting on the awards, John McNamara, Interim Chief Executive of the Federation of Awarding Bodies, said:
"These awards continue to highlight and honour excellence in the awarding and assessment sector, while recognising the efforts of both individuals and teams in advancing qualifications, as well as fostering innovative and inclusive approaches. Earning a spot at the FAB Awards is a significant achievement, and I wholeheartedly congratulate all finalists and wish them the best of luck."
Sponsored by Advanced Secure Technologies, the awards dinner will be held at the end of the first day of the annual FAB Conference on 30 November at the Marriott Hotel in Leicester.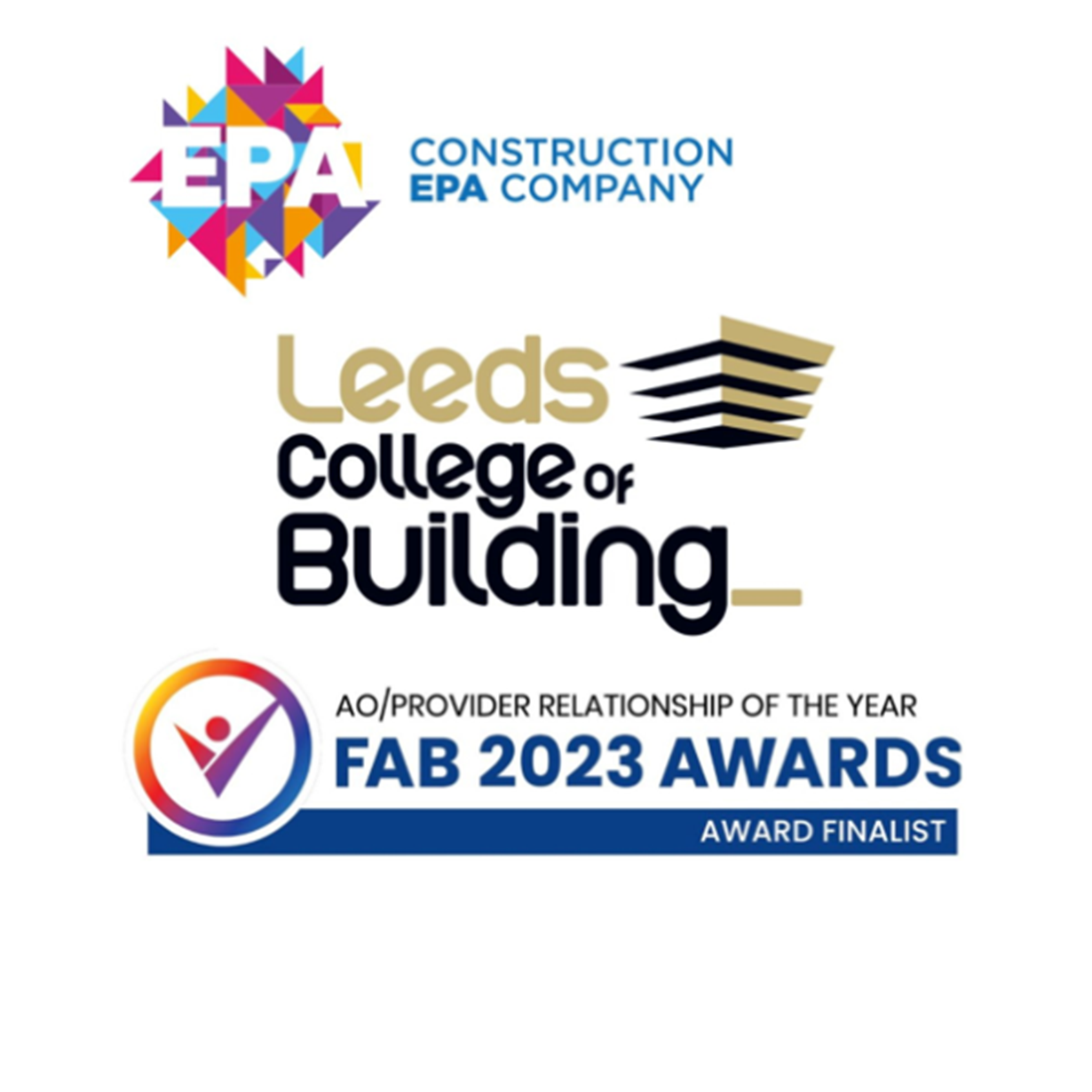 Find out more about the apprenticeships available at Leeds College of Building here.
---