Posted on 11 November 2022
Leeds College of Building held its first T Level Forum to highlight the flexible work-placement opportunities available to employers and students.
Held at the North Street Campus Lecture Theatre, the special event was attended by regional employers keen to learn more about T Levels and the 45 -day work placement offered as part of the programme.
College staff highlighted the benefits of these practical, bespoke placements alongside three T Level students who explained why they chose a T Level course over alternative qualifications. Following this, College partners Wates and Caddick Construction presented their positive experiences of taking on students for work placements to date.
Event organiser and Employability Officer at the Leeds College of Building University Centre, Emma Pearson, said:
"This first-ever T Level Forum event worked really well, and we've already had positive feedback from employers and students. We're hoping to do this regularly, as it's an excellent way to share ideas. Each event can adapt to employer needs and feedback, and we will be meeting with these employers again soon to find out where T Level placements might benefit their organisation."
The first cohort of Design, Surveying & Planning for Construction T Level students started at Leeds College of Building in September. The programme is roughly equivalent to 3 A Levels and covers classroom theory, practical learning, and a minimum 315 hours of industry placement with an employer.
Training is designed in conjunction with employers to ensure students gain valuable skills that allow them to hit the ground running when they enter the workplace, continue to higher-level studies at Leeds College of Building, or progress to university.
Guests at the Forum networked with T Level students and explained their diverse sectors, including architecture, construction, utilities, design, and infrastructure.
Leeds College of Building T Level student Charlie Cash said:
"There was a wide range of employers covering many aspects of construction, so for me this was really helpful. It made us network with potential employers. I am hoping to get a work experience placement or apprenticeship from it. I believe that the first impressions that we all gained were really important."
Rashel Akers, Curriculum Manager for full-time study programmes at Leeds College of Building, said:
"We were so proud of our T Level students who had been briefed about which businesses would be attending. It was nerve-wracking for students who had only been at the College for six weeks, but they all did exceptionally well. They put themselves out there and each networked with several employers."
Leighton Williams, Director at GNA Architecture & Interiors, added that he'd "found it interesting - I reckon I would have done a T Level if they'd been around back in the day!"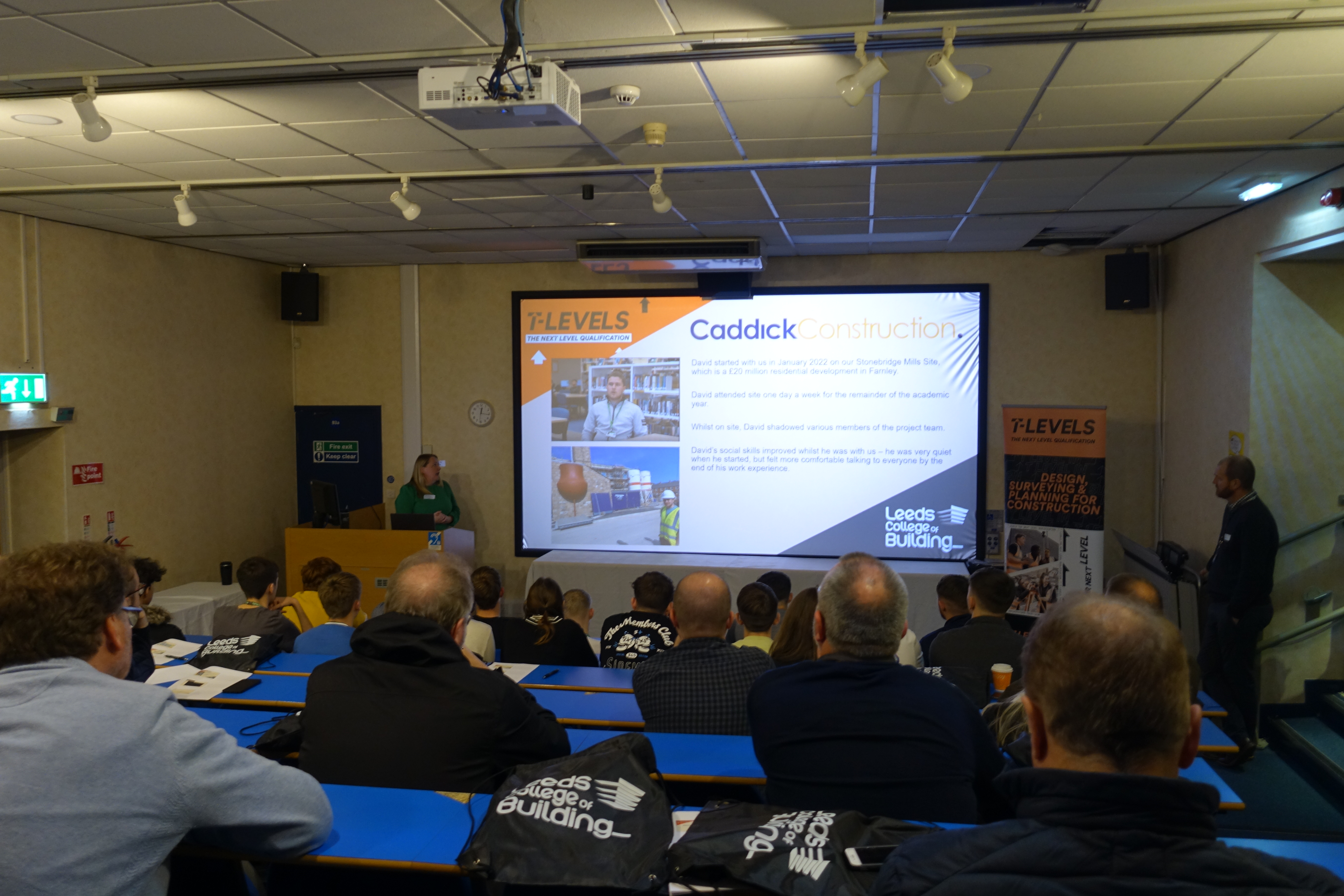 ---