Posted on 06 January 2022
Congratulations go to Liam Burke after being voted the Apprentice of the Year by the Yorkshire & Humber region of the Civil Engineering Contractors Association (CECA).
Liam is an Apprentice Site Engineer at Peter Duffy Limited, a privately owned multi-disciplined civil engineering, utility, and construction company in Wakefield with a large plant and vehicle fleet.
Liam was presented with his award at the annual CECA dinner in Harrogate, postponed from 2020 due to the pandemic.
Members of Peter Duffy Limited and guests joined other member companies to enjoy an evening reflecting on local civil engineering achievements and success.
Sarah Sunderland, Leeds College of Building Curriculum Manager, said:
"Liam first attended the College back in 2015 on a full-time Level 3 Construction & the Built Environment programme, but sadly dropped out for personal reasons and low attendance. Then, after gaining employment in a civil engineering firm, Liam returned to the College as an apprentice in 2018.
Liam found Maths extremely challenging and needed a lot of support to help him overcome significant anxiety levels. Staff members would work with Liam in the quiet of the library on an individual basis to ensure he was well supported and prepared for exams.
Liam has flourished with the right help and his employer is thrilled with his work. As a result, he's happy in his personal and professional life and is a role model to other students - showing what can be achieved with hard work and dedication.
Liam no longer needs support. He has gone from being too anxious even to attend College and not completing his course to the final year of a Level 5 NVQ/HND in Civil Engineering (equivalent to the second year of a bachelor's degree). We all think Liam is fantastic and are so proud of his achievements. Well done, Liam!"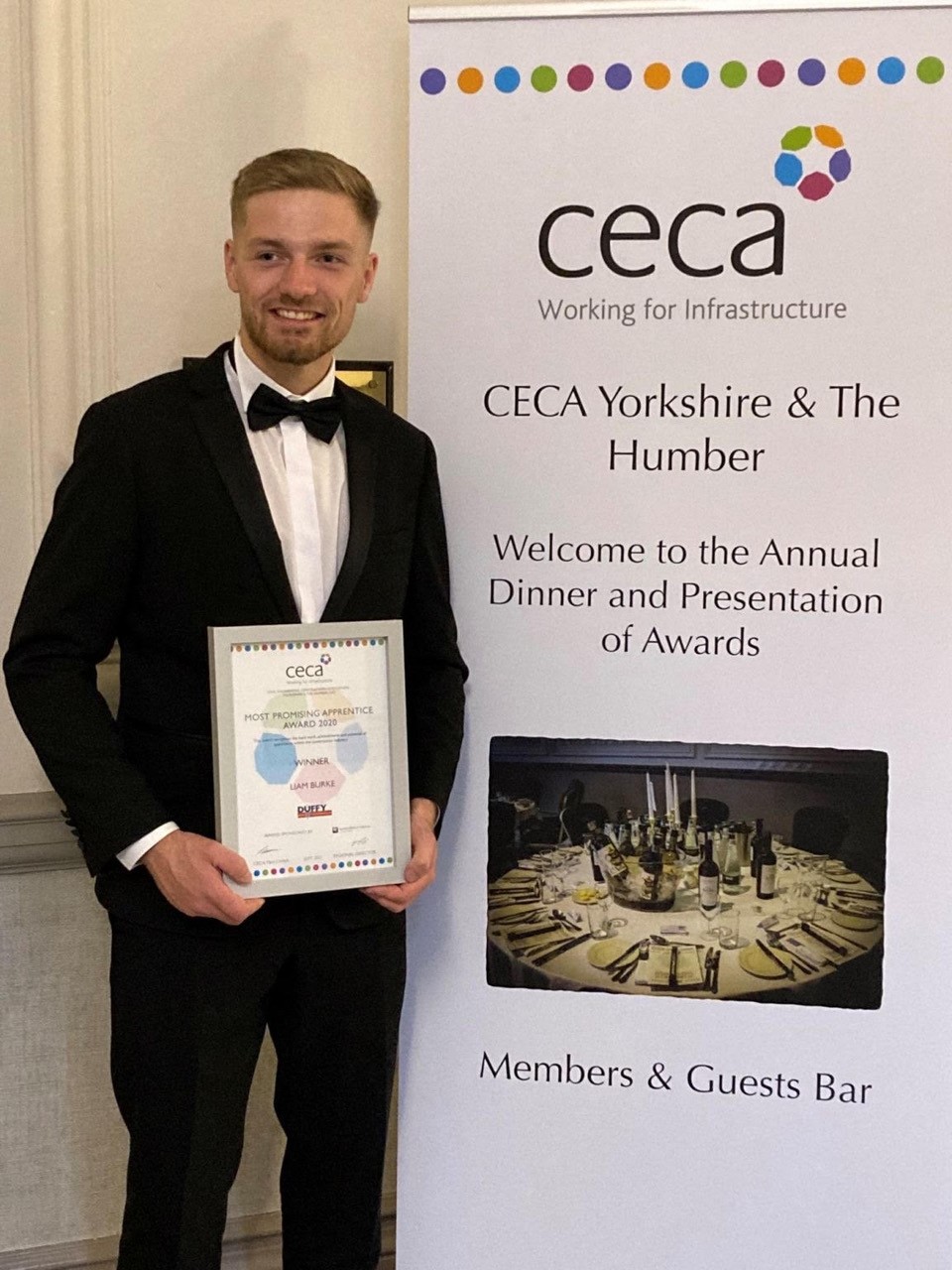 "Liam settled in well to the team and has good ability and confidence, and is definitely showing good signs of progression. His enthusiasm and interest shines through."
Liam received a Faculty Award for Special Achievements at the Leeds College of Building annual award ceremony in 2019 before attaining the regional CECA Apprentice of the Year award in 2021.
---