Leeds College of Building takes the health and wellbeing of staff and students very seriously, and have committed further to this by signing the Association of Colleges (AoC) Mental Health & Wellbeing Charter.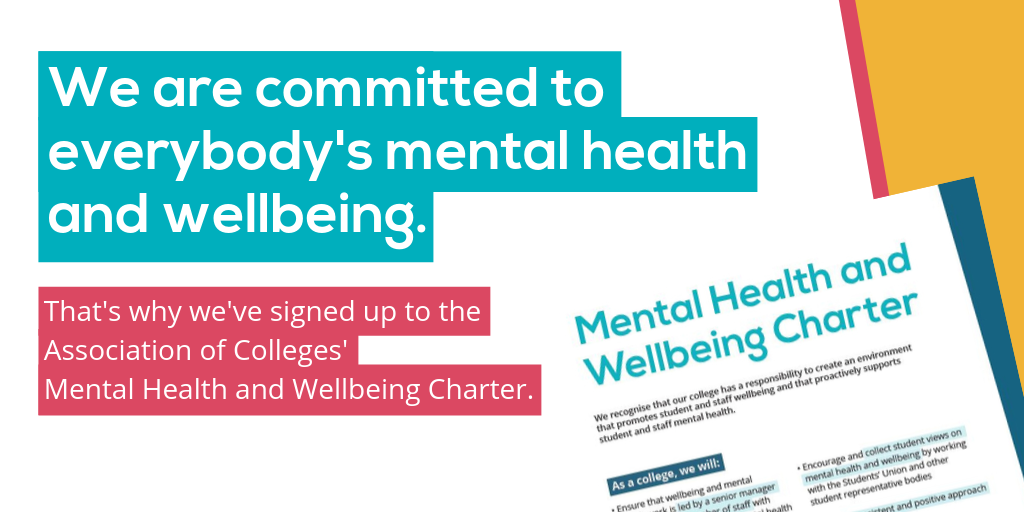 Every single day colleges across England provide a world class education and transform the lives of millions of people. This includes providing support for both staff and student wellbeing at the right time, in the right place. This charter gives colleges the chance to publicly state their commitment to the mental health agenda.
Further details will be shared shortly, in the meantime staff, students and the wider College community can access additional resources here: https://www.lcb.ac.uk/health-wellbeing/
College Principal and CEO Derek Whitehead is pictured signing the agreement below.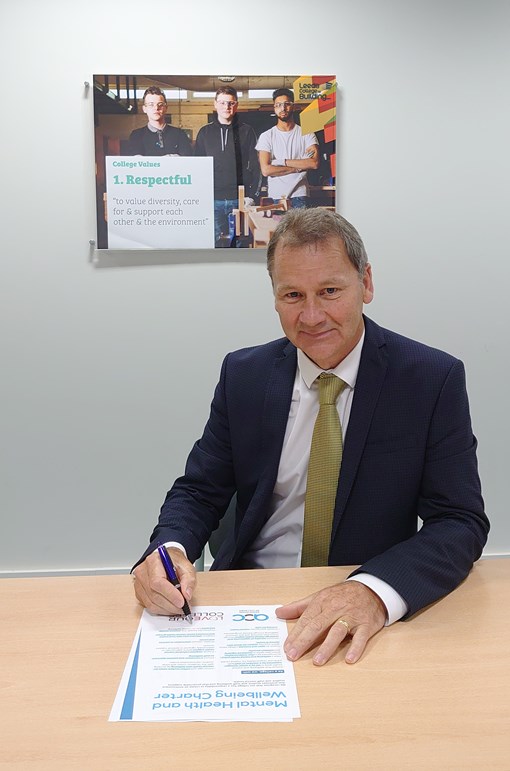 ---