RoofCERT Launch Event
Representatives from Colleges across the UK attended an event at Leeds College of Building's Hunslet Campus to launch a new Accreditation Scheme for the Roofing Industry, RoofCERT.
RoofCERT is formulated by the NFRC and CITB, which aims to raise standards, professionally qualify the industry and protect consumers. During the event LCB lecturer Martin Crossland gave an overview of the courses and student Jacques Archer provided feedback on the training he has received so far. 
The RoofCERT presentation to the roofing colleges was a great success. The day kicked off with a warm welcome from Lee Bogg, Curriculum Leader for Roofing. The presentation was jointly delivered by Andy Rowlands and Mat Woodyat, both are members of the Accreditation and Standards Group

Simon Dixon, NRFC
The College will be running five courses including, Abrasive Wheels, Working at Height, First Aid, Fire Safety & Manual Handling.
There are also two e-learning courses on Asbestos Awareness and Non-technical Skills for learners to complete in their own time.
The seven short courses will be a mandatory element of RoofCERT and will form the basic level of competency that will allow successful participants to gain the first level of a RoofCERT accreditation.
The courses are being trialled at LCB by roofers from NFRC member companies, as well as sole trader and micro contractors, to ensure that the standards and delivery of the scheme is optimised before RoofCERT goes live.
Levy-registered employers can already receive CITB funding for some of the existing generic short-duration courses for their roofers, and the NFRC is in discussion with CITB Standards department to also make these roof-specific courses eligible for grants.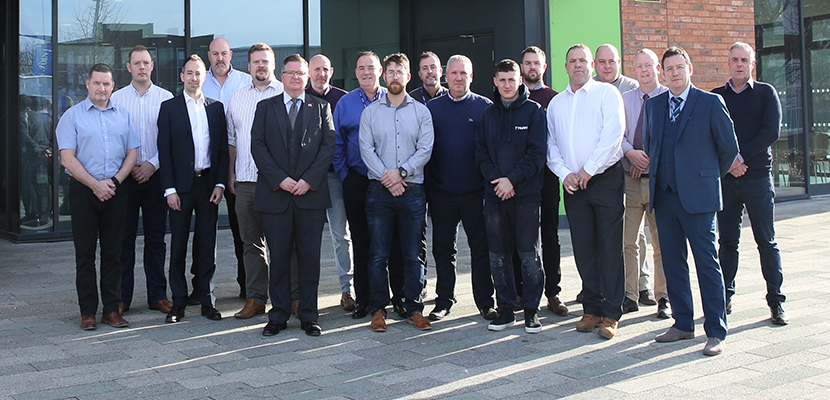 NFRC Centre of Excellence
On the day the College was announced as a NFRC Centre of Excellence by the National Federation of Roofing Contractors, for championing standards within the industry.
Simon Dixon, NFRC Training Manager and Technical Officer said,
"Leeds College of Building fully deserve this accolade. Their tutors excel in all they do, gaining the highest standards in the teaching and qualifications they offer to students, as well as achievements such as Skillbuild and the BMI Apprentice of the Year competition.
I am very happy to recognise LCB as the first NFRC Centre of Excellence. The commitment from the roofing department is clear for all to see, the tutors, Chris Messenger and Dave Mallory deliver roof training with a passion, which is evident by the results."
This is the result of years of hard work by the whole team to create the very best training courses and facilities in the country, which enable students to develop their skills to experts in the industry. This has topped off what has been a great day for the roofing industry.

Steve Connell