Our painting & decorating students had the opportunity to help on-site at St George's Crypt, a Leeds homeless charity. The Crypt focus on providing accommodation, training and mentoring to support homeless and vulnerable adults.
Faisal, Work Placement Officer got in touch with Chris from the Crypt to see if there was any opportunities available for our students to gain work experience that would develop their personal, social and employability skills.
At the time, St George's Crypt had a two week time frame to turn around a run-down building that had not been in use for five years and had to be re-decorated due to damage by vandalism. The phone call from Faisal gave the charity the green light to say the turnaround could be met.
Faisal arranged for four painting & decorating students to help, Jack Fleming, Cole Merry, Shane Feeney & Daniel Hobbs enjoyed their time on site supporting a great cause and charity.
Chris Wilson, Accommodation Manager at St George's Crypt said:
"I was so happy that the College could offer their support. Without the fantastic students that were provided, the building wouldn't have been ready for the deadline. We are very grateful for the support that was provided.
We hope this whirlwind introduction will lead onto many years of friendship between Leeds College of Building and St George's Crypt."
Cole Merry, work placement student said:
"At the beginning of each morning we would look at what needed to be completed that day and make a plan of action. We painted ceilings, walls and woodwork in the bedrooms, and some of the hallways, making sure it was all ready for when the carpet fitters arrived.
The experience was great and really rewarding knowing we were doing something that people would benefit from. We would also help the other volunteers with their workload to ensure we were on schedule."
The experience was great and really rewarding knowing we were doing something that people would benefit from.

Cole Merry, work placement student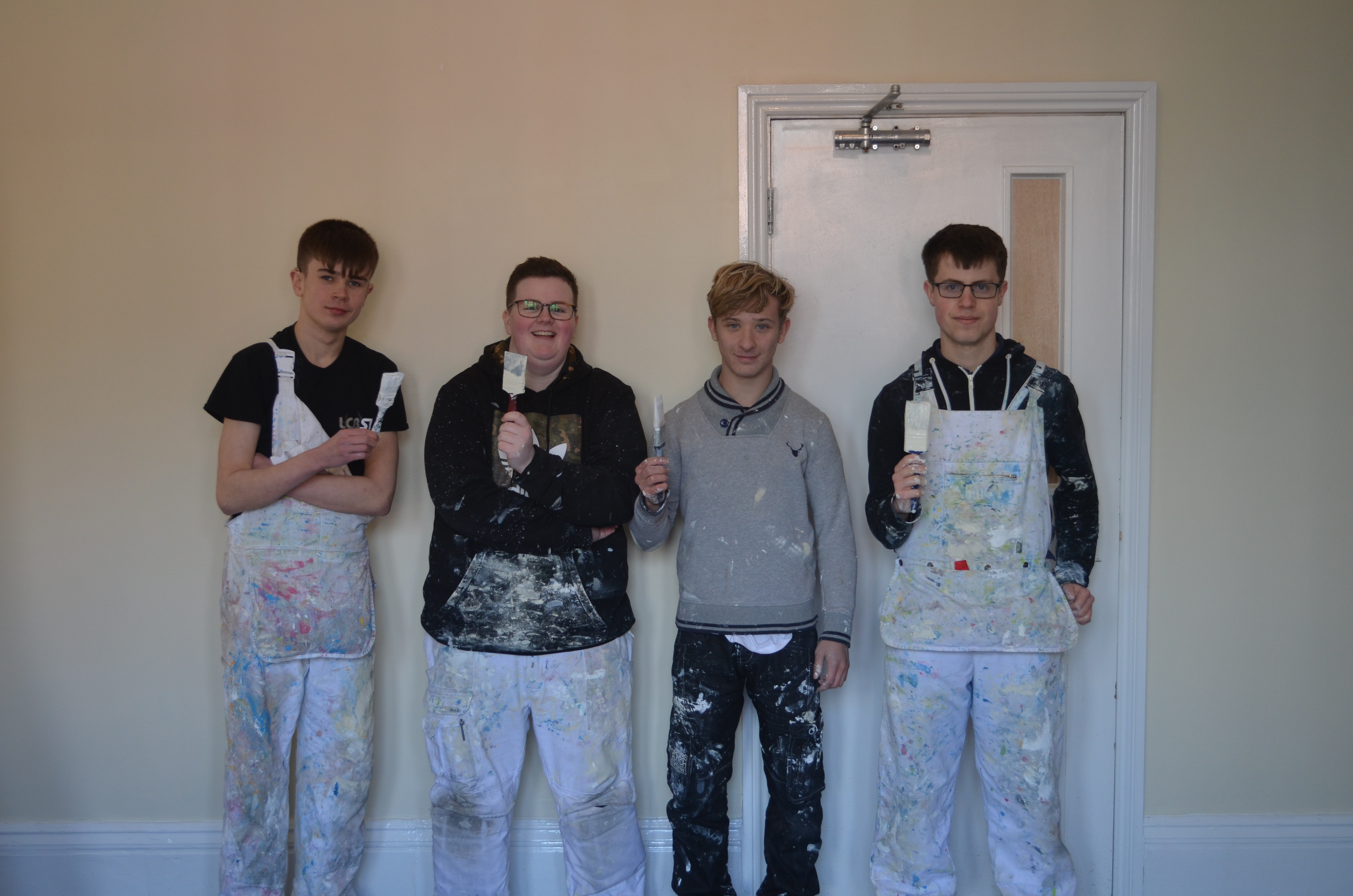 If you would like to find out more about the work placement schemes, or how we can help you recruit an apprentice get in touch with the team,  you can call 0113 222 6023 or email wbl@lcb.ac.uk