Celebrating student success at the annual award ceremony
A host of achievements were celebrated last night at the College's annual awards evening.
Hosted at Leeds Town Hall, the event celebrates the achievements of students over the 2017/2018 academic year. Winners are chosen not only for their academic achievements, but also for going the "extra mile," overcoming adversity, or excelling in studies or at national competitions.
In total, 52 awards were announced by the celebrity host, DJ Joe Cooper from Capital FM. Awards included Student of Integrity Award, Outstanding Team Player, Outstanding Contribution to College life and Higher Apprentice of the Year.
The top accolade of the night went to student Chris Trott, a Service and Maintenance Engineer apprentice with Kirklees Neighbourhood Housing, who was given both the 'Sustainable Building Services Student of the Year' award and also the top prize of the night, the Governors' Award.
I was so happy to win the apprentice award, I had no idea I had been shortlisted for the Governors' Award, I couldn't believe it when my name was read out as the winner. I feel very proud to have been selected for the awards and grateful to my lecturer Pete, all of the College staff and my employers for believing in me.

Chris Trott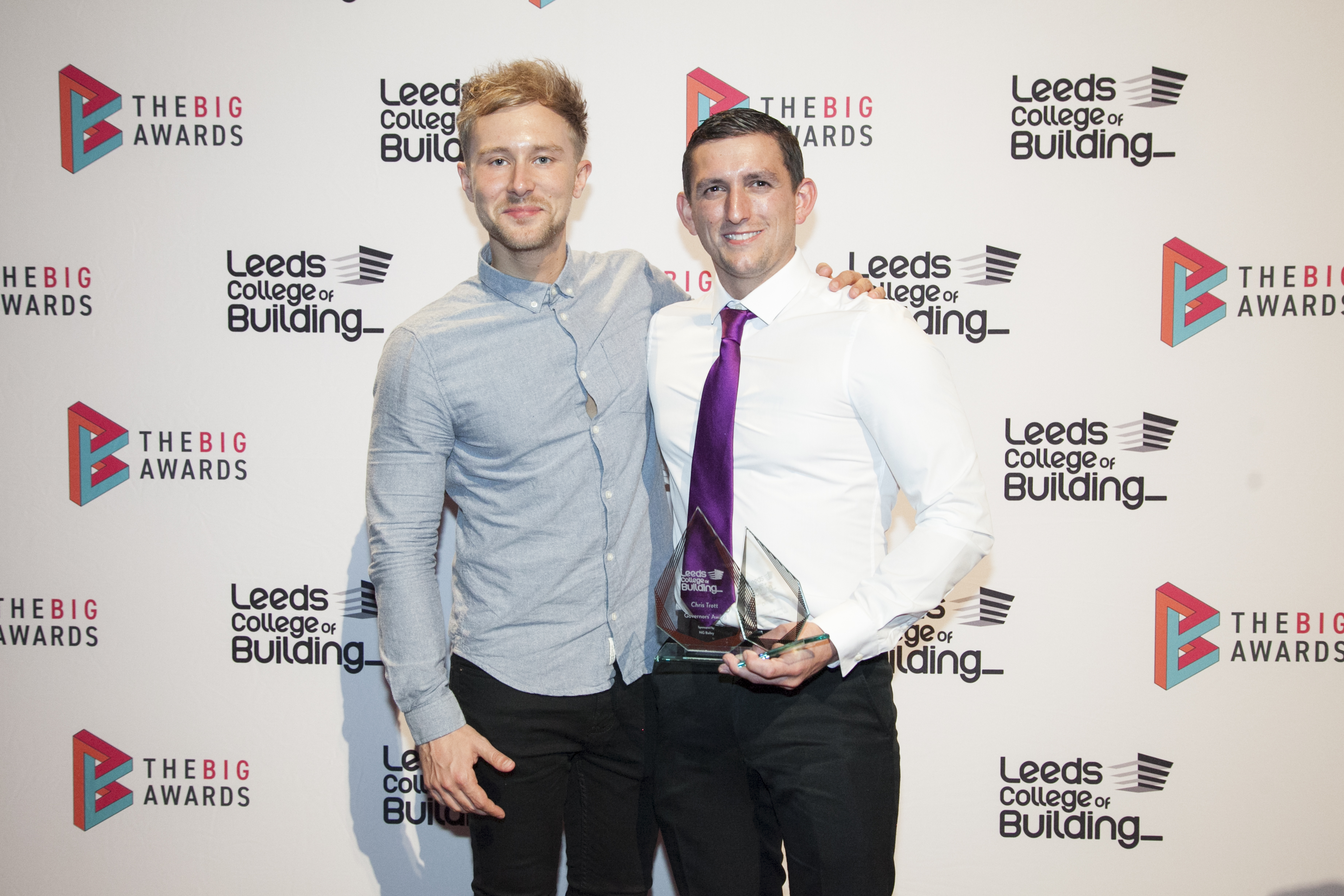 Chris was nominated for the award by his lecturer Pete Barker, not only has he been an exceptional student, he produced a portfolio of site-based evidence that is one of the best that the college and the external verifier has ever sampled.
Pete went on to say: " It is fantastic that at a time when it is so easy to criticise our young people, we can prove stereotypes wrong with students like Chris."
In total, 20 sponsors supported the evening. Ian Billyard, Principal gave the closing speech on the night and said "I'd like to congratulate all of our students for their hard work and dedication at College and in the workplace. They are ambassadors for our institution and for their chosen profession. The award ceremony would not be possible without the continued support of our fantastic sponsors too. We would like to give special thanks to our headline sponsor this year, NG Bailey."