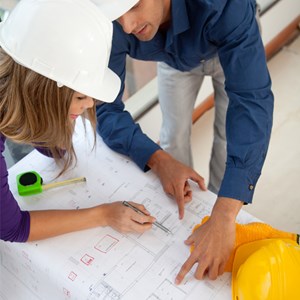 Building Services Engineering
Find out more about becoming a Building Services Engineer
Building Services Engineers are responsible for advising architects on the most cost-effective engineering services that a building requires, which must be environmentally friendly. These services include heating, lighting, ventilation, air-conditioning, electrical and water. Often a Building Services Engineer will specialise in one field, for example Mechanical Engineering which covers the air conditioning and heating etc. 
We hope you enjoyed listening to Richard talk about a career as a Building Services Engineer 
You can find out more about the courses we offer by clicking on the links below, to submit an enquiry please click on the green button. 
Recommended Courses
School Leaver / Study Programme
Adult Courses
Apprenticeship
Higher Apprenticeship
Higher Education