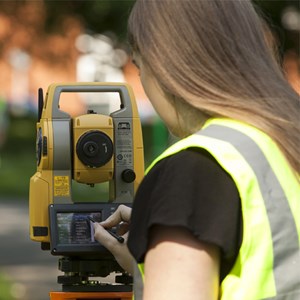 Civil Engineering
Find out more about becoming a Civil Engineer
Civil Engineers are important to the infrastructure of society; they design, plan and construct roads, bridges, pipelines and buildings. They have an excellent grasp of maths, science and technology and make use of the best resources and techniques. Often the work is split into 3 sectors, Highways & Transport, Coastal & Marine and Water Engineers. 
We hope you enjoyed listening to Catherine talk about a career as a Civil Engineer.  
You can find out more about the courses we offer by clicking on the links below, to submit an enquiry please click on the green button. 
Recommended Courses
School Leaver / Study Programme
Adult Courses
Apprenticeship
Higher Apprenticeship
Higher Education
Read about our Civil Engineering department: