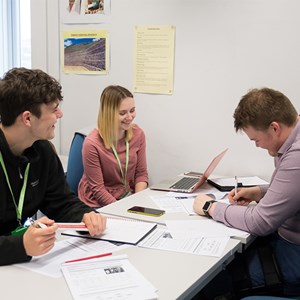 English
Find out more about our English department
We offer a variety of English qualifications for 16-18 year olds, adults and apprentices that are delivered by subject specialist teachers through different delivery approaches. 
We hope you enjoyed listening to Menna talk about our English courses. 
You can find out more about the courses we offer by clicking on the links below, to submit an enquiry please click on the green button. 
Recommended Courses
Adult Courses