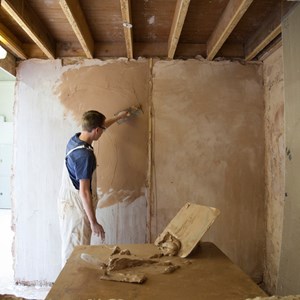 Plastering
Find out more about becoming a plasterer
There are two different types of plasterer roles, solid plasterers and fibrous plasterers. Solid plastering involves applying wet plaster to walls and ceilings to form a flat, smooth surface ready for decorating. Fibrous plastering is a specialist job that involves making or repairing decorative plaster mouldings, such as cornices using plaster reinforced with fibre. Hours of work vary, typically Monday to Friday with overtime at weekends or evenings. 
We hope you enjoyed listening to Steve talk about a career as a Plasterer.  
You can find out more about the courses we offer by clicking on the links below, to submit an enquiry please click on the green button. 
Recommended Courses
School Leaver / Study Programme
Adult Courses
Apprenticeship