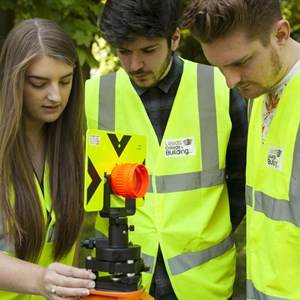 Quantity Surveying
Find out more about becoming a Quantity Surveyor
A Quantity Surveyor may work for either the client or the contractor, working in an office or on-site. They are involved in a project from the start and prepare estimates for materials and work. They manage all costs relating to building and civil engineering projects and seek to minimise the costs of a project and enhance value for money. 
We hope you enjoyed listening to Nikki talk about a career as a Quantity Surveyor.  
You can find out more about the courses we offer by clicking on the links below, to submit an enquiry please click on the green button. 
Recommended Courses
School Leaver / Study Programme
Apprenticeship
Higher Apprenticeship
Higher Education