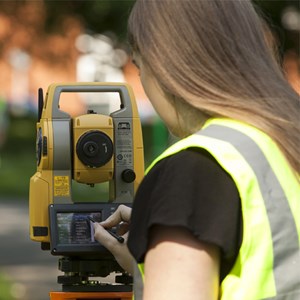 What jobs are there for 16-18-year-olds?
If you're looking to start work, perhaps consider an apprenticeship.
For many young people, staying on at school until age 18 isn't the right choice. Doing something hands-on may be far more appealing than the thought of spending all day in a classroom.
According to the government, all young people must be either in school or college full-time or working part-time while training until the age of 18. So, if you're looking to start work, perhaps consider an apprenticeship.
What are my choices?
More and more 16-year-olds are choosing an apprenticeship after they leave school today. In fact, by the end of the last academic year, 742,400 people were participating in an apprenticeship in England.
You can apply for an apprenticeship while you're still at school. To start one, you'll just need to be 16 by the end of the summer holidays and meet any additional entry requirements.
Become a young worker
At the age of 16, you become classed as a "young worker." That means you have more job choice (before this age, there are some jobs that you're not allowed to do, such as work in a factory or on a building site).
If you're looking to learn a new skill on the job, an apprenticeship could be the perfect career move for you. Anyone over 16 in the UK who is not currently in full-time education can apply for an apprenticeship.
Many employers actively encourage younger applicants, and there's a wide range of options, depending on your situation.
What job could I get?
There are thousands of job roles in construction, all of which require a different set of skills. At LCB, we offer over 45 apprenticeships. Here are just some of the jobs that our programmes can ultimately lead to:
Bench Joiner: Bench joiners create fitted furniture such as cupboards and wardrobes. They are usually based in workshops making products such as doors, staircases, and windows.
Bricklayer: Bricklaying involves working on both commercial and private properties. You need a head for heights, and it involves working outdoors in all kinds of weather.
Building Services Engineer: This role advises architects on the cost-effective and environmental-engineering services that a building requires like heating and lighting.
Civil Engineer: This position is about infrastructure. It involves designing, planning and constructing roads, bridges, pipelines and buildings, all with various specialisms.
Construction Contracting Manager: You'll work closely with other construction professionals. Day-to-day duties might include planning, estimates, and health and safety.
Electrician: Electricians fit, test and repair electrical installations found in homes and businesses, from circuit breakers and sockets to light fittings and fire alarms.
Gas Engineer: This safety-critical role specialises in the installation and repair of gas appliances, including central heating boilers and systems, cookers, fires, and water heaters.
General Construction Operative: This job needs a wide range of skills and cover tasks such as concrete, drainage, and timber. It is varied and involves work both indoors and outdoors.
Heating & Ventilation Engineer: Design, install and commission large heating and air conditioning systems in buildings like offices, hospitals, schools, or shopping centres.
Painter and Decorator: Working on houses and commercial properties, use a wide range of paints, varnishes, wallpapers, and other coverings to protect and enhance surfaces.
Plasterer: Specialise in solid plastering (applying wet plaster to walls and ceilings to form a smooth surface) or fibrous plastering (making or repairing decorative plaster mouldings).
Plumber: Install, service, and repair sanitation, heating, and hot and cold-water systems in buildings. This could be pipework on showers, toilets, radiators and central heating boilers.
Roofer Slater and Tiler: Roofers build, maintain, and repair roofs on all properties. They work mainly on flat or pitched (sloped) roofs, using many different roofing materials.
Shopfitter: Make and install the fixtures and fittings in everything from offices and restaurants to shops and bars. This role works closely with other tradespeople.
Site Carpenter: Become an employee or a self-employed contractor fitting wooden structures like staircases, door frames, roof timbers, and partition walls.
Transport Planner: Your day-to-day duties could include simulating transport problems using computer models or forecasting the impact of developments like shopping centres.
Wall & Floor Tiler: Tilers usually work with ceramic or porcelain and natural products, (including marble, granite, slate and terracotta), using plans from architects or builders.
Find out more about what other jobs are open to you or browse our full list of apprenticeship training programmes and search for apprenticeship vacancies here.