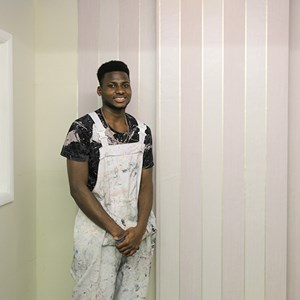 How I got my apprenticeship
Painting and Decorating
Hi, my name is Claude Michael N'sala, I'm Congolese but a British citizen. I am studying Painting & Decorating, it's a 3 year qualification, it seems long, but as long as you love what you do it's going to be a short journey.
In the Congo in Africa, life was so different, and today I want to be a role model for my generation and share my experience with you about my course at Leeds College of Building.
Before seeing the light there was fear and sadness.
Life is so strange, no change, who to blame?
Life is a game where you have to lose to gain.
To win you have to face the fearful rain, but I never gave up.
Every time when I fell, many hands helped me to get up, thank you.
Today my past is a story that I want to share with those with lost thought.
Leeds College of Building
College is more than studying but a different world where you form new relationships and have the opportunity for personal development. The College is like a second family to me where I know most of the staff and students.
As part of my course you get opportunities for work experience with different companies. If you work hard and produce good work you may gain an apprenticeship from it.
My Painting & Decorating course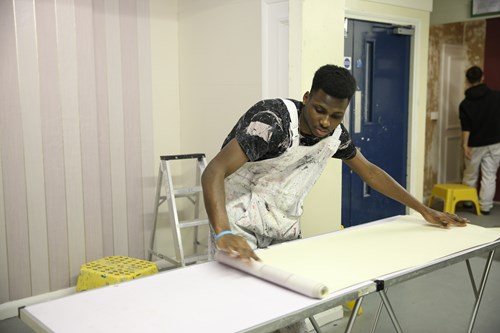 A Painter & Decorator is a tradesperson responsible for improving the appearance of buildings and to protect it from damage by water, corrosion, insects and mould.
- Practical
As part of my course I learned how to apply wallpaper for interior design.
My knowledge in P&D is getting better and better, and when I see how I was at the beginning of the year to how I am today, I have improved on so many things. For a Level 1 I have learned so many things I didn't expect to including:
the preparation of a wall
cutting in
producing beautiful art paint on wall
producing good stencils
how to apply wallpaper
how to paste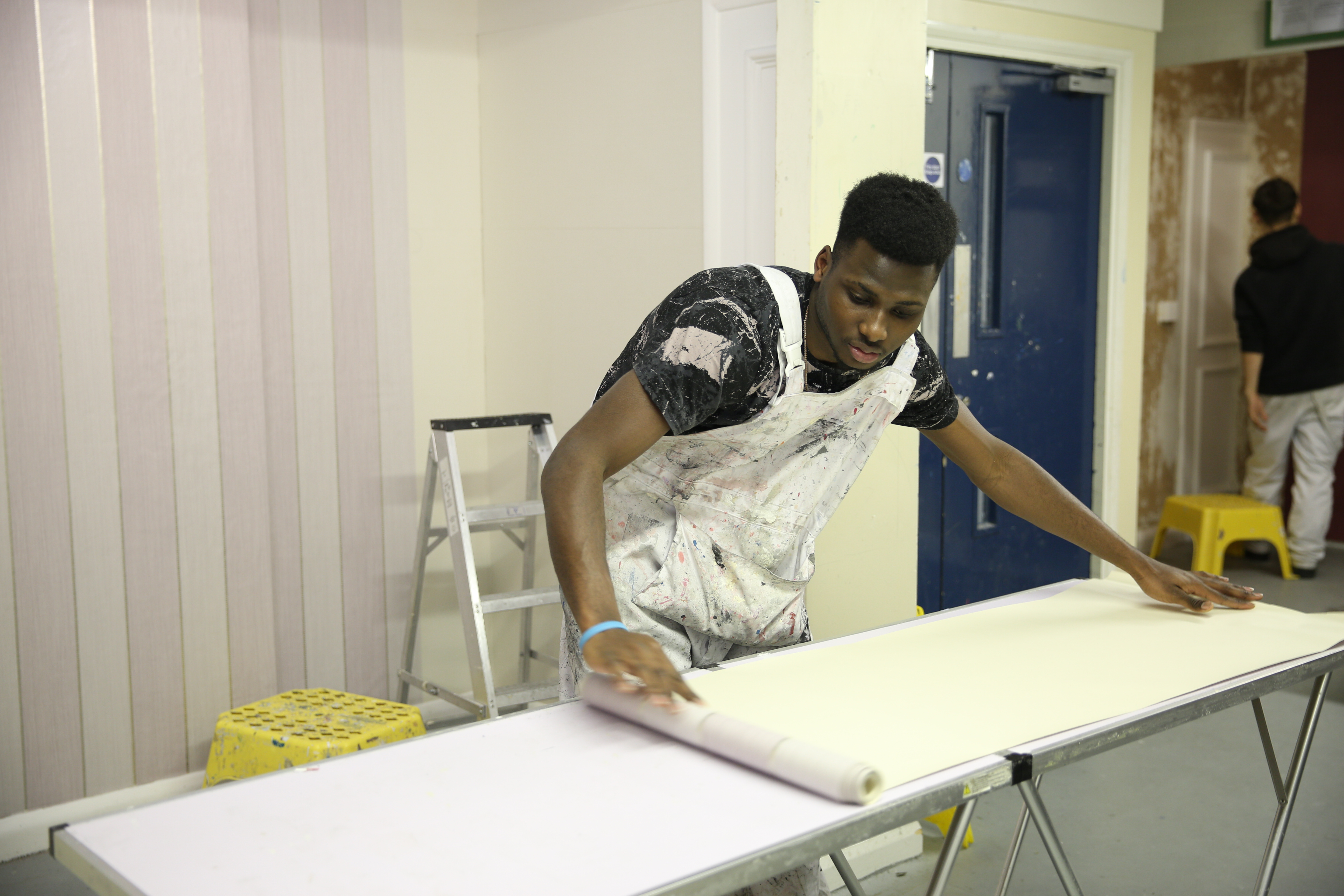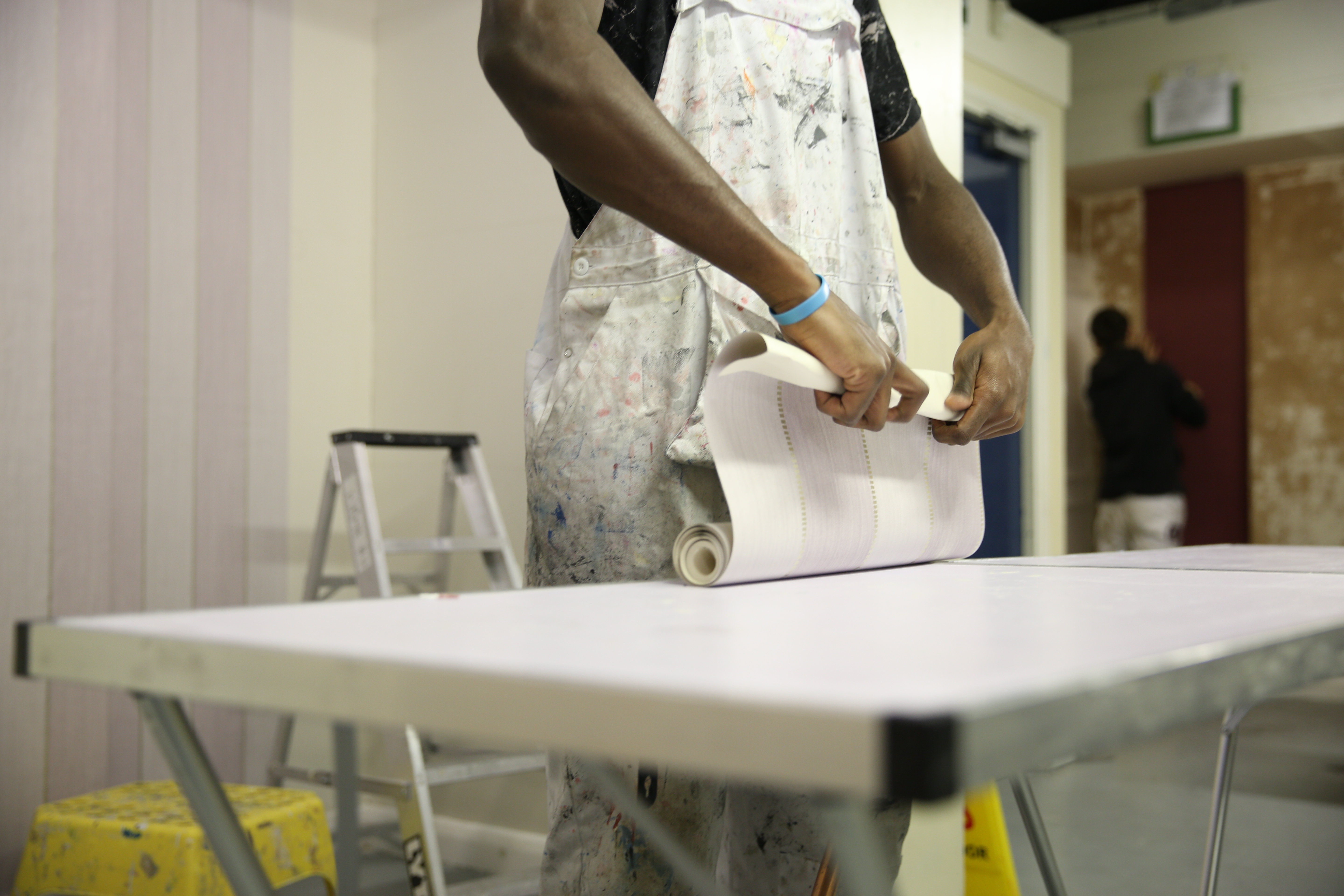 - Theory
On my course, we do less theory than practical. Theory work covers Health & Safety and legislation like PUWER (provision of use & working equipment regulations), HASAWA (health & safety at work act), HSE (health & safety executive) to name a few, knowing welfare facilities and the difference between and responsibilities of an employer and employee. There is so much to learn and it's a pleasure going to college and learning more.
Gaining my apprenticeship with Bell Group
Leeds College of Building gave me the chance to undertake work experience with Bell Group, one of the largest painting, decorating and building maintenance contractors in the UK.
It was a fantastic experience that I am not ready to forget. It was four days of new experience and knowledge that I wouldn't have got from college. Working on a building site can be scary, but the experience was invaluable to me.
It was nice to have a taste of working on site, with the Bell Group there were not just painters & decorator but plasterers, joiners, bricklayers, plumbers, electricians and many more.  
I had 5 different jobs on-site which was amazing. The first two days I was in charge of painting house gates and doors. Then day 3 and 4 I was in charge of painting exterior walls, house frames, gates and as soon as I finished I went to other employees to see if they needed any help.

This experience was great, I had the chance to shine and it is with pleasure to inform you that in a few weeks I'm starting an apprenticeship with Bell Group.
Plans for the future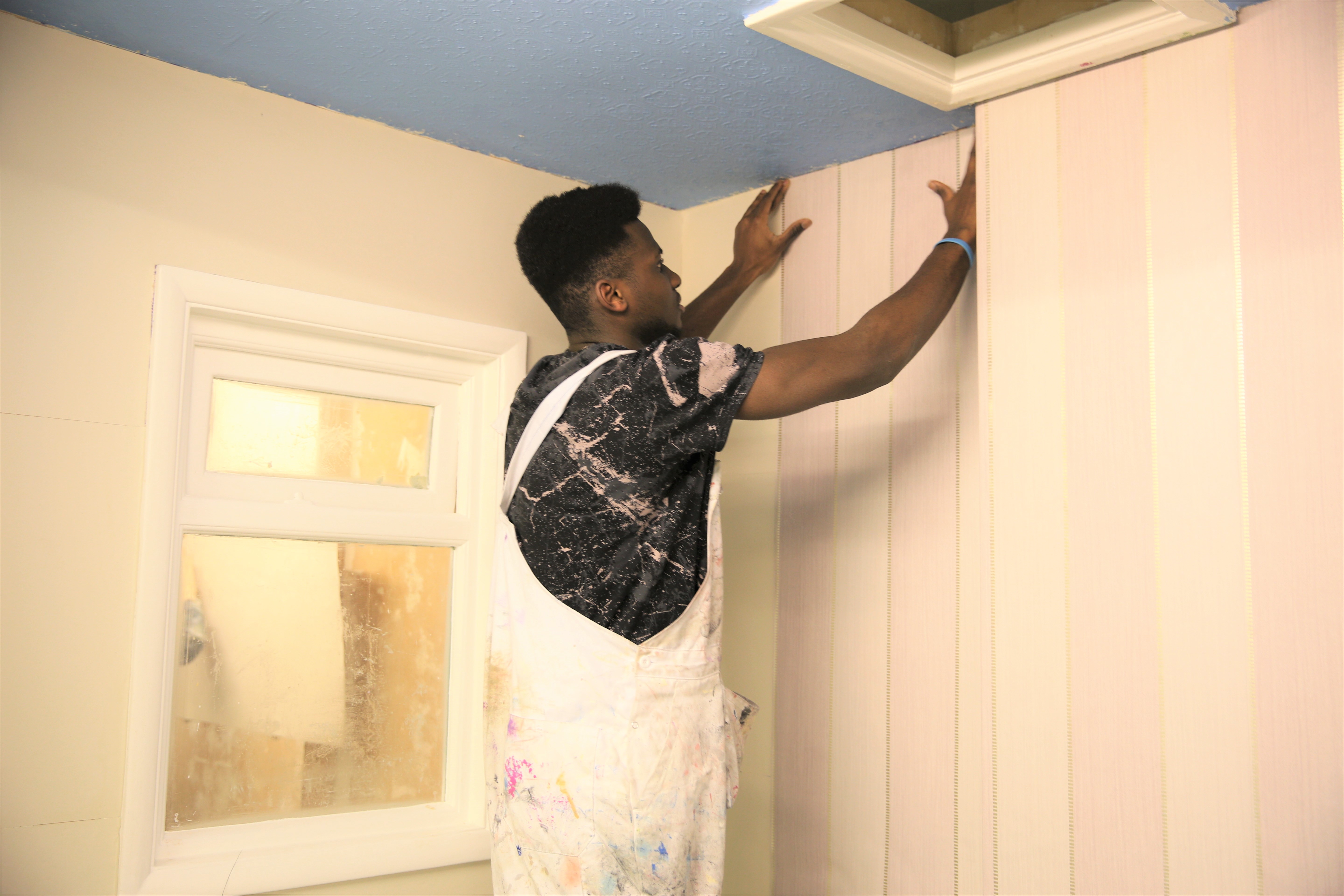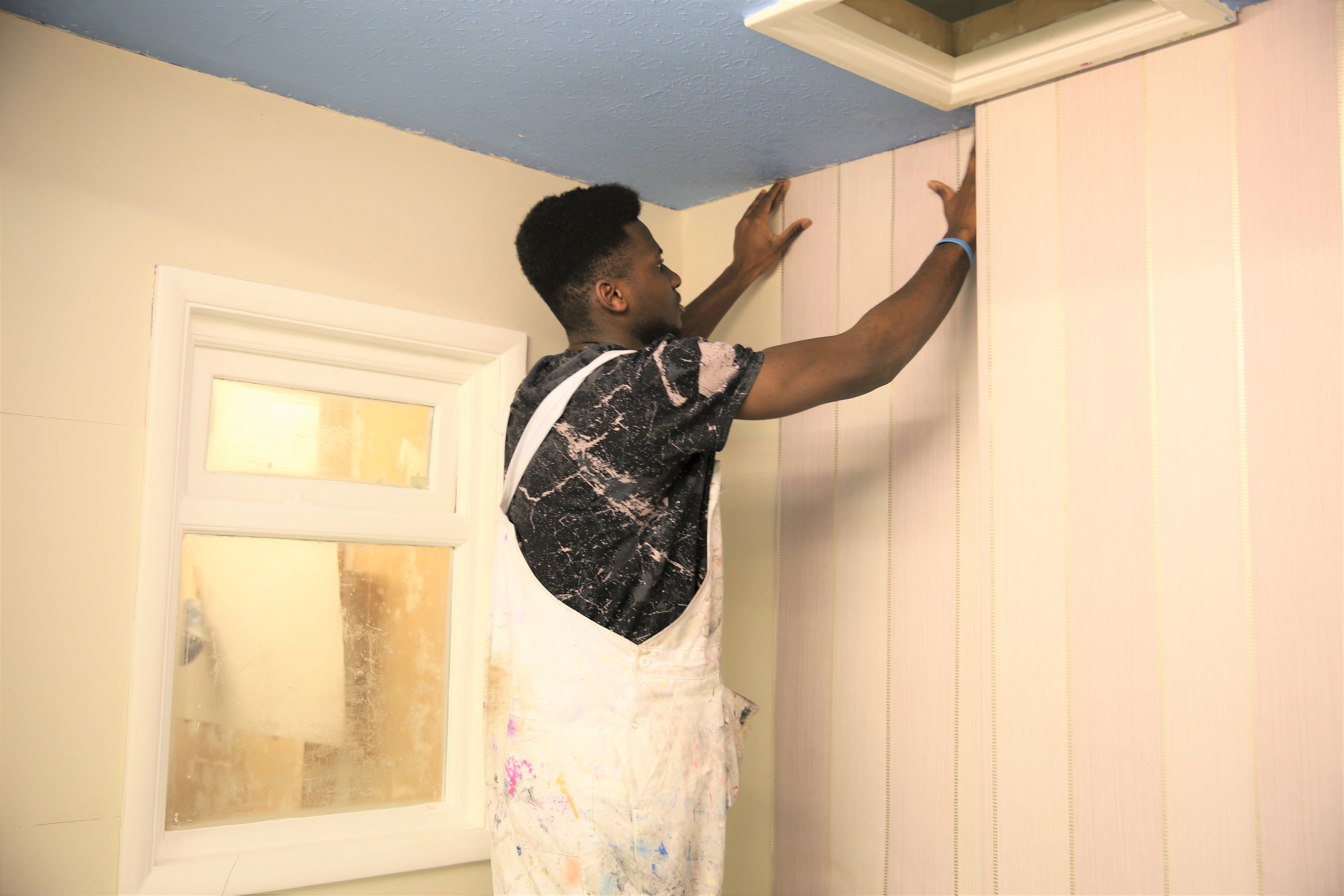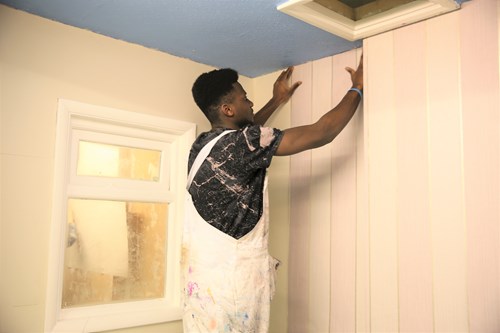 I come from a different world, a world where the majority doesn't know the meaning of happiness, a place where there's civil war and we hear guns shooting from morning to midnight, and we got used to that sound like it was our morning alarm.
It was a place where your dreams fall apart, a world where the strongest and bravest survive and build their own empire. Today it's not about me, but those who are still there. Every effort, every hard work, is for Africa. They count on us the new generation, they count on you and me. Let's all close our eyes and forget about today, but let's open our eyes and think about tomorrow.

After my course as a painter, I would like to be my own boss, and the most important goal is to help Africa.

How do you want to be? The person that always cries and complains every time people throw rocks at you or are you going to be that soldier that will stand up pick up those rocks and build your empire?

Make a choice.