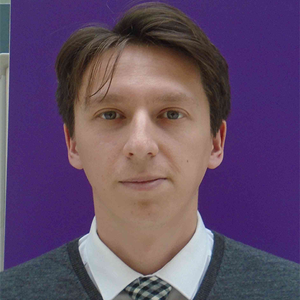 How I got into Transport Planning
3rd Year Transport Planning Apprentice
Two roads diverge in a wood. Which do you take?
A few years ago, this was me. Unsure which road to follow. Uncertain of what lay ahead.
2-years on and I have a job with career prospects, that challenges me, encourages me to grow and that I look forward to everyday.
I'm an Apprentice Transport Planning Technician at Suffolk County Council (SCC) and Leeds College of Building (LCB) – studying for a BTEC Level 3 (equivalent to an A Level) and EngTech registration.
Before I started, I didn't really know what I wanted to do or even what I could do. And if you'd told me that I would become a Transport Planner I probably would have said "what's that?"
As a Transport Planner I work on policies, projects and plans to improve all types of transport systems – from cycle paths to bus routes, roads to rail – and everything in-between. As well as improving existing systems I also work on brand new transport developments, collecting and analysing data and testing different infrastructure in different scenarios through transport modelling software to find out what could work best.
My apprenticeship has 3 different parts:
Earn
Learn
Professional accreditation
The first, is the vocational experience I gain from being an apprentice at SCC where I contribute to real-world projects and earn a wage that supports me. I have the support and encouragement from my colleagues and benefit from their knowledge and experience.
The second part is the learning, where I attend Leeds College of Building in two-week blocks roughly every 3 months through the academic term. Here I study for a BTEC Level 3 in Transport Planning – it's both a standalone qualification and a feeder to a degree apprenticeship. It provides me the foundation of academic theory and the knowledge of engineering principles that enables me to develop in my role.
The final part is the professional accreditation. This is the EngTech registration I mentioned earlier. It's a professional title and qualification certified by the Engineering Council, who are the governing body of the industry, and it is recognised world-wide!
I took a chance on an opportunity to do something different. Regrets are the chances we don't take; enjoyment happens in moments unexpected.
Since starting my apprenticeship I've gained a wealth of experience, made friends along the way and have a future bursting with opportunity. And most importantly, I have no regrets.
"Two roads diverged in a wood, and I –
I took the one less travelled by,
And that has made all the difference."