Fit for college Fit for work Fit for life
Enrichment and sports activities are available to all students, regardless of gender, age or ability, and provide students with opportunities to broaden their experiences and enhance their personal development.
Every student can enrol on one or more enrichment activity. The range and variety of activities on offer means there is something to cater for every individual. College isn't just somewhere you come to get qualifications, but a place where you can enjoy yourself and develop interests and skills that can be continued for life.
Often universities and employers are interested in seeing whether applicants can show evidence of wider interests outside of their studies, so taking part in enrichments is perfect for demonstrating this.
As well as improving your overall health and wellbeing, participation in enrichment activities can help develop team/leadership skills, introduce you to new friends and boost your confidence.
Our aim is to ensure you get the most out of your time at College and have some fun!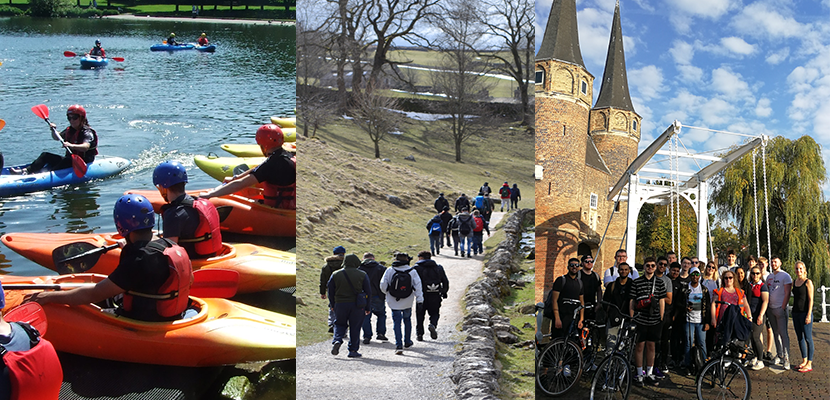 These are some of the activities you can take part in:
5-a-side Football
11-a-side Football
Basketball
Circuits
DJ Club        
Dodgeball
Golf
Rugby League
Running Club
Swimming
Table Tennis & Pool
Women's Only Sport
Trade Skills
Virgin Active Gym Sessions
Meet our SU Team
To find out more about the enrichment programme you can speak to either Denis or Phil who work in the SU Team.
They are based at both the North Street and South Bank Campus, their main aim is to make your time at College as enjoyable and trouble-free as possible, encouraging you to take part in a variety of student activities and ensuring you are kept up to date with the latest student news and information.
Denis Metcalf (Student Liaison Officer)  dmetcalf@lcb.ac.uk
Phil Riley (College Sport Maker) priley@lcb.ac.uk