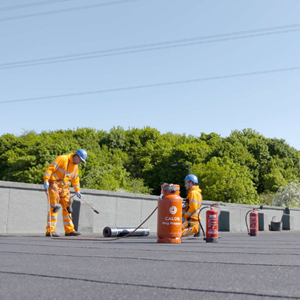 Dalton Roofing
Roof Slating & Tiling Apprentices
Dalton Roofing was established in 1990 when founder, Philip Dalton, was 20 years old.
Over the last 30 years, the Sheffield-based roofing company has built an exceptional reputation for their range of work including slating and tiling on pitched roofs, chimney and lead work, and the installation of Velux windows.
The family run business now employs 30+ staff, operating in 13 teams across Sheffield and Chesterfield, but also works on projects covering Rotherham and as far afield as the Peak District.
The College was approached by Dalton Roofing to support two Level 2 Apprentices for Standard in Roofing. Leeds College of Building was recommended to them by the National Federation of Roofing Contractors (NFRC) and Confederation of Roofing Contractors (CORC).
Olivia Thompson, Office Manager at Dalton Roofing, said:
"We decided to use Leeds College of Building as our training provider owing to the great things we had heard from people in the roofing industry.
The College specialises in building industries, so it seemed perfect. Not only that, local colleges in our area couldn't offer the amount of in-depth training in roofing that our staff require and deserve.
We aim to work closely with Leeds College of Building every year and put our workers through the specialist training."
The Dalton Roofing Apprentices started their programme recently, and it is hoped four further apprentices will enrol at Leeds College of Building in September 2021, on the Level 3 Roof Slating & Tiling course.
Our Level 2 and Level 3 NVQ Diploma in Roof Slating and Tiling is available to anyone aged over 16.
Our Level 2 & 3 NVQ in Roof Slating and Tiling course information
If you are an employer and want to find out more about taking on an apprentice, please visit here. 
If you are a student and want to find out more about becoming an apprentice, please visit here.